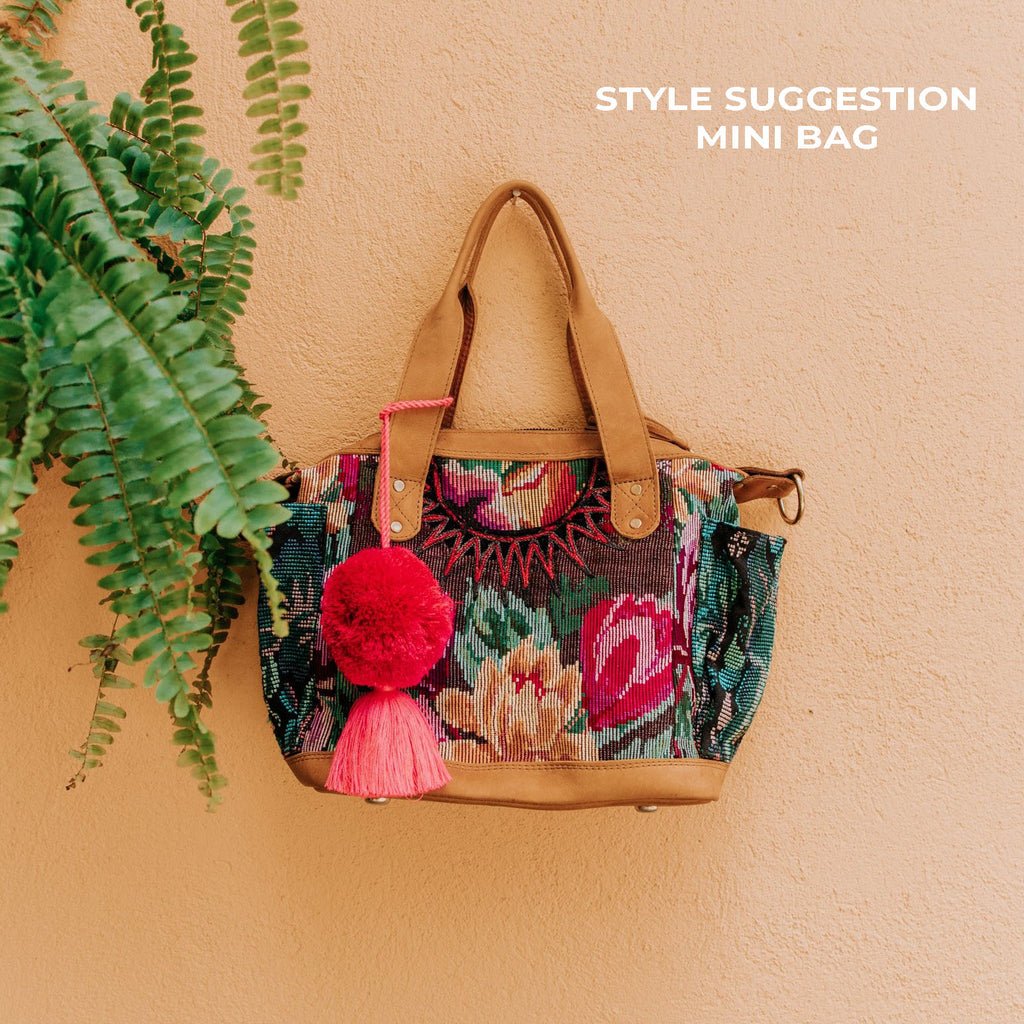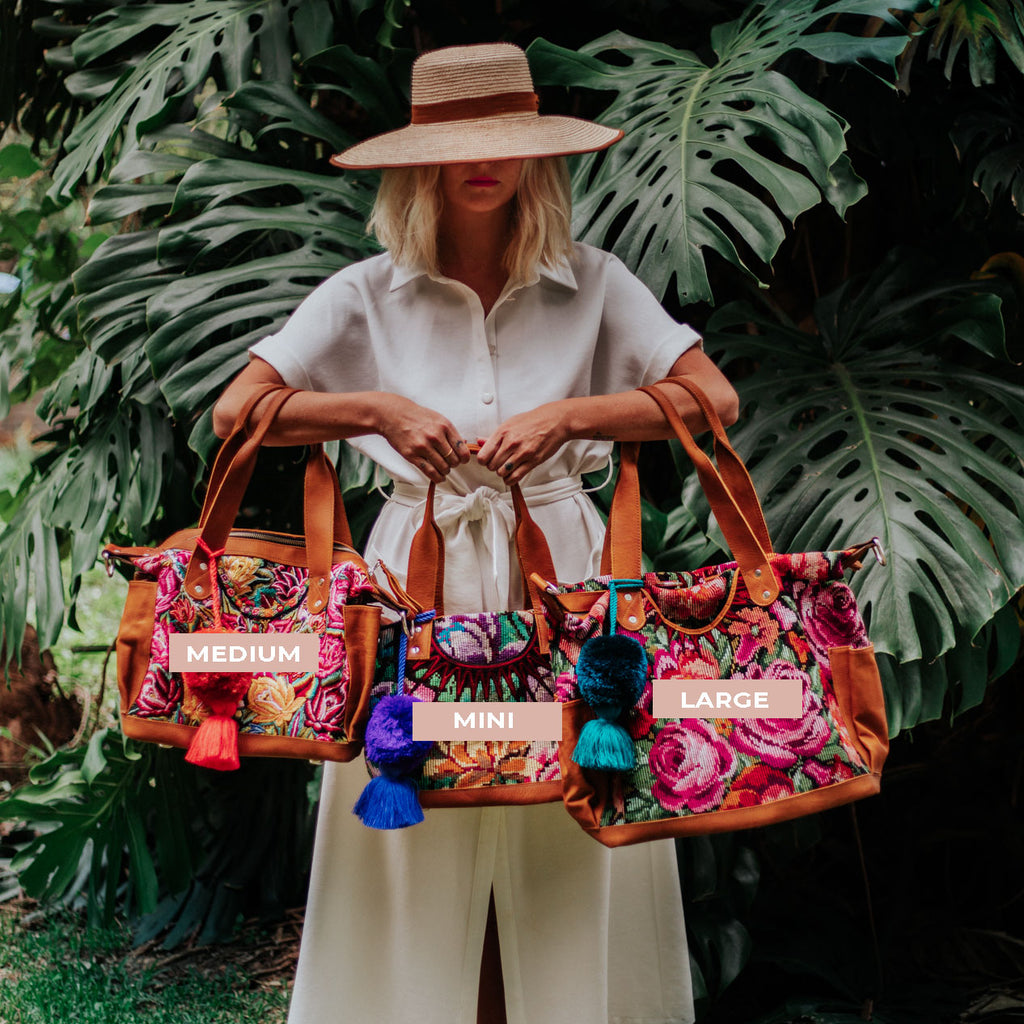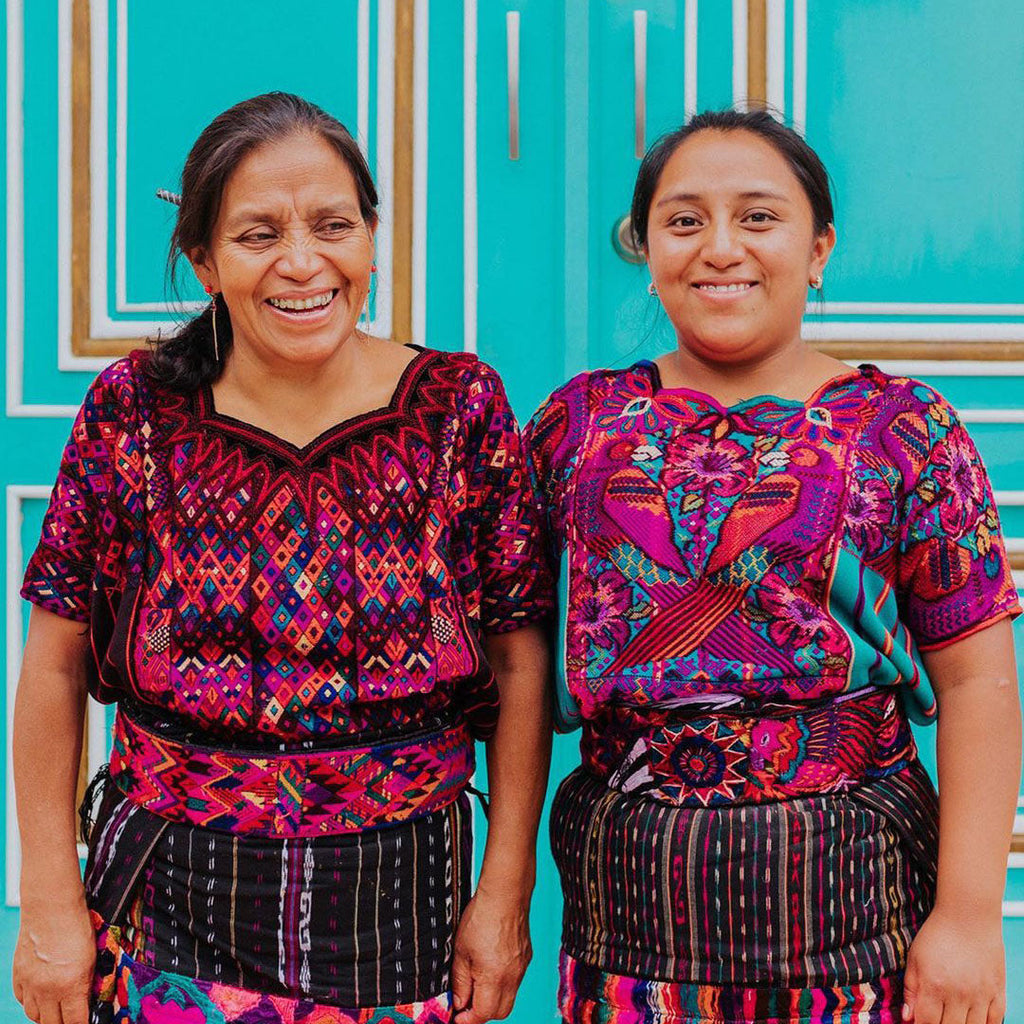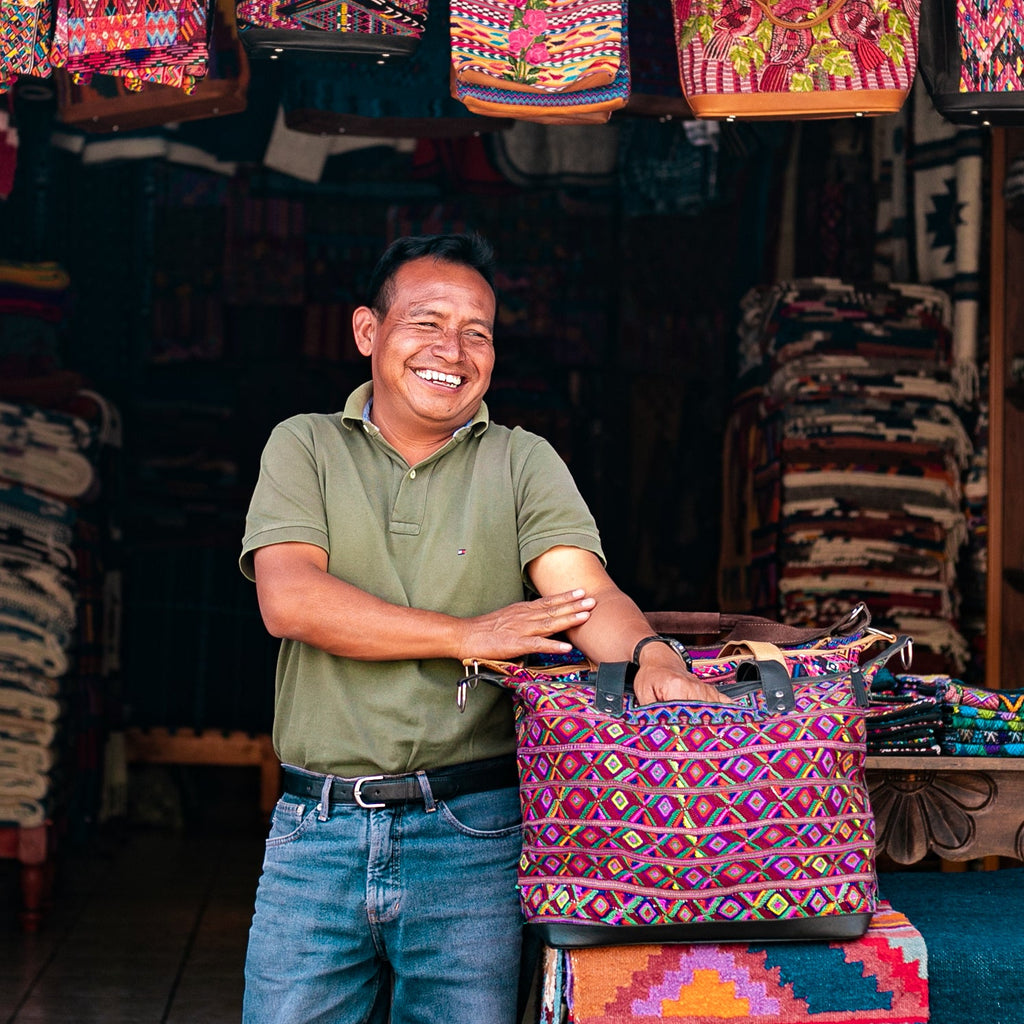 Patzún Huipil - 46
$128.00
$0.00
Design your own bag with this one-of-a-kind huipil! With the intention to bring more awareness to Indigenous art, you have the option to preserve this huipil as is or use it to customize your very own convertible bag.

Huipil Origin: Patzún, Chimaltenango

Suggestion: Based on this huipil size and woven design, we suggest:

preserving it to hang/wear or
preserving it on a mini convertible bag
 Bag Options:
Harmony Top Grain Leather Bag
Mini +$120 | Medium +$150 | Large +$180
Leather Color:
Tan | Black

Use the add-on option to select the bag of your choice

Convertible Bag Style:
Removable straps for comfortable wear in 3 different ways! Our convertible bags are the perfect size for daily use. Includes matching leather cross body strap and a pair of backpack straps.  Additional storage at neckline, one interior zipper pocket, and full length padded interior pocket ideal for storing you phone and electronics.  Embroidered straps sold separately.

*Huipil cannot be changed or returned once purchased. All are vintage pre-loved huipiles, loose threads, stains and imperfections are to be expected and appreciated. 

Community Impact: 
Our Huipil Art Collection features textile treasures from Maya villages all around Guatemala, a country world-famous for its intricate textiles and hand-embroidery. This collection is all about art appreciation, conservation and revival! Each huipil is one-of-a-kind and was made and worn by an indigenous weaver in Guatemala. Your purchase helps preserve this tradition and spread awareness about skilled weavers and their culture.

Dimensions
Huipil as-is: H 20'', W 30'' | Embroidery: 10''

Mini Bag: H 10", W 11", D 5"
Medium Bag: H 11", W 15", D 5"
Large Bag: H 14", W 20", D 6"