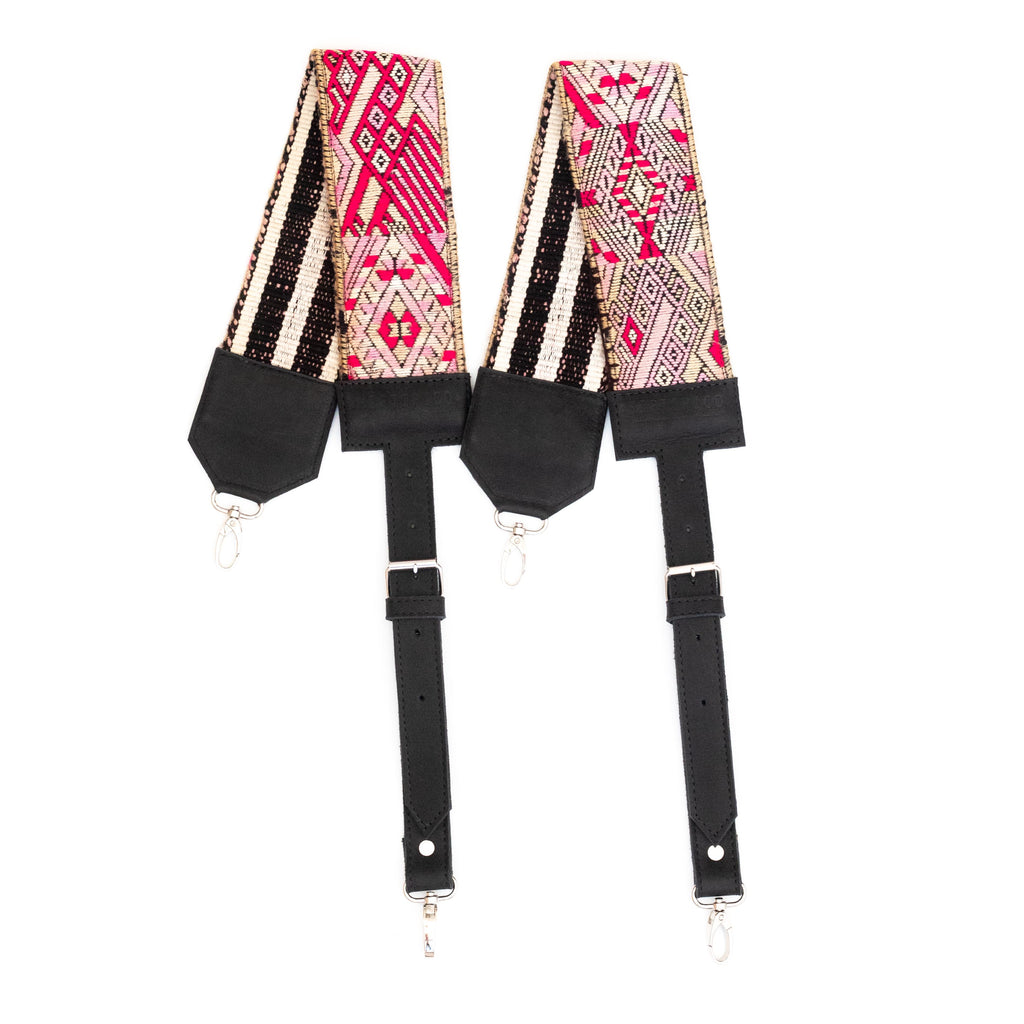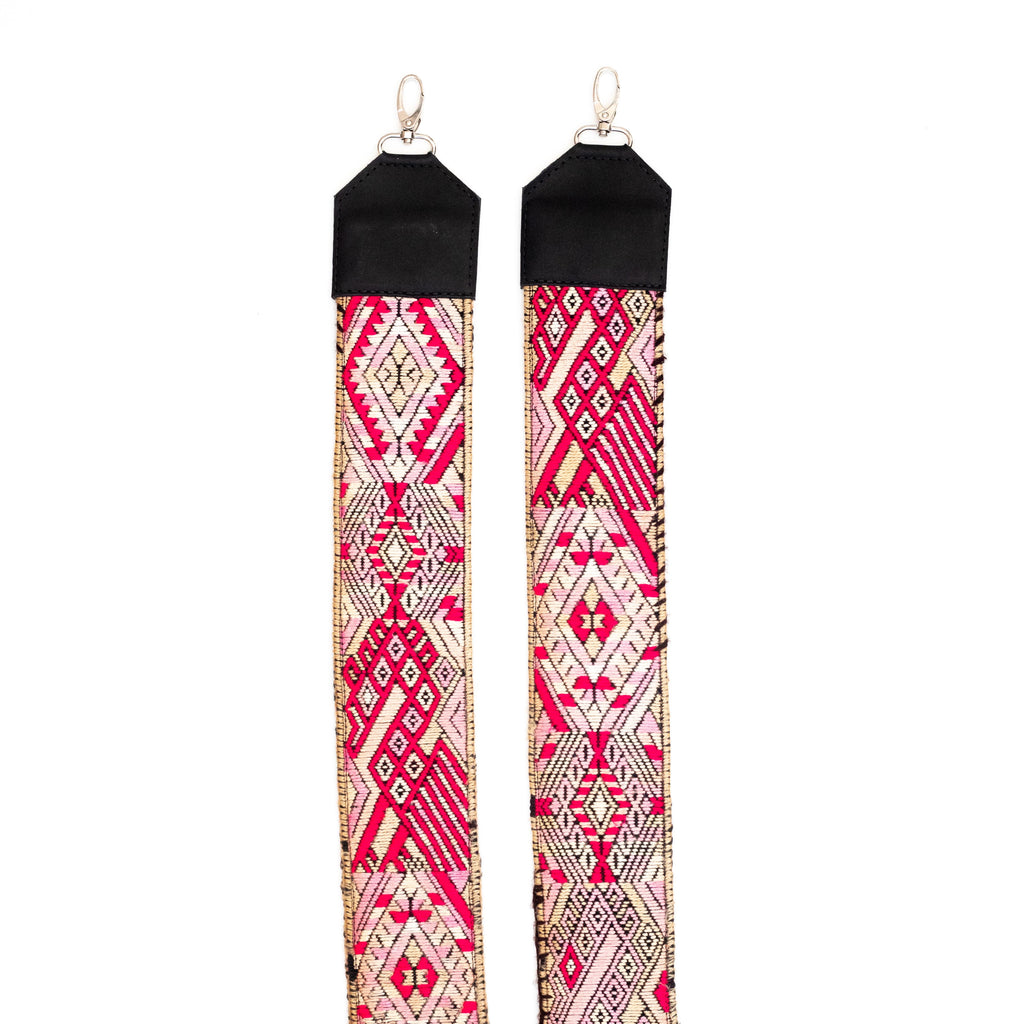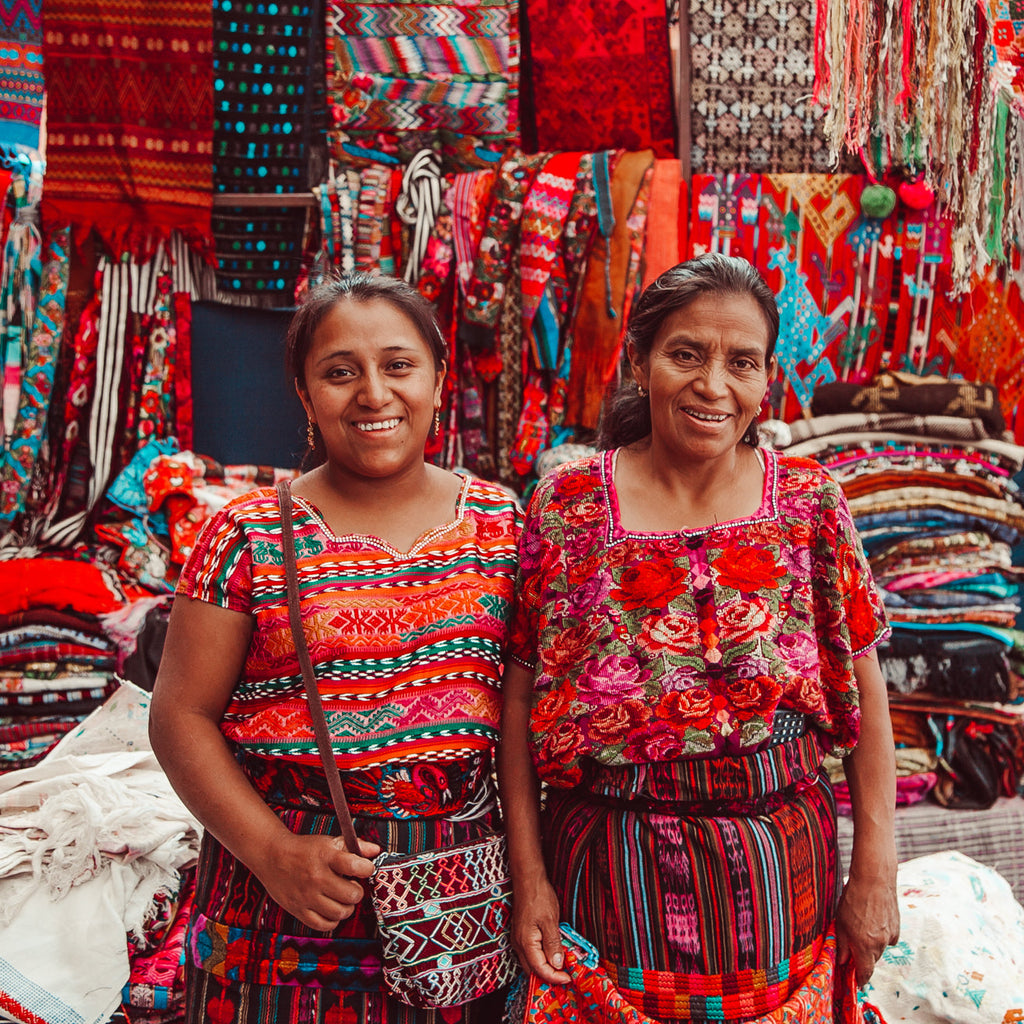 Vintage Embroidered Backpack Straps - VS16 Invierno
$118.00
$168.00
*New Adventure Bundles Available!
Our Artisanal Harmony Convertible Day Bag is perfectly paired with our woven embroidered backpack straps.  Choose the add-on option to purchase a convertible bag of your choice.  Double your impact and travel in sustainalbe style!
Product Details:
The unique embroidery is one-of-a-kind and was crafted with a repurposed vintage belt called a faja. This unique faja was sustainable sourced from our long-standing artisan partner Doña Maria and her family in the Chichicastenango market. This belt was previously worn by an indigenous woman, has deep-rooted cultural significance and is in vintage condition. 
Features: 
Metal hardware easy clip-on attachments.
100% unique embroidery and leather combination.
All orders come with a multi-color dust-bag and information card about the exact artisan your purchase supports. 
One-of-a-kind:
No two straps are the same! Hiptipico prides itself on uniqueness and authenticity. Every Hiptipico product is 100% handmade and has the human touch of the weaver and maker in each stitch. This makes our products uniquely charming and distinct from factory-made accessories. No two are exactly the same and imperfections are to be expected and appreciated. 
Community impact:
This strap is part of our Zero Waste Collection, which features unique treasures from indigenous villages all around Guatemala, a country world famous for its intricate textiles and hand-embroidery. This collection is all about art appreciation and revival! When purchasing fajas for crafting our camera and bag straps, we make it our priority to select only textiles that could no longer be worn to truly give them a second life.
Dimensions:
Adjustable 25" - 32" x 3" wide
ORIGIN: SANTA CATARINA PALOPÓ
ETHNICITY: MAYA KAQCHIQUEL

Teresa and her family have been an essential part of the Hiptipico team since 2014. Dona Teresa is the highlight of our ethical tours, mother to our operations assistant, designer of our floral greeting cards and creator of the dust bag that protects each Hiptipico product. That means every single order at Hiptipico is touched by the love, creativity and pride of Doña Teresa and her family! The entire family is involved in their small business that started with her creative weaving talent! And thanks to your support, Teresa has had a dignified job opportunity making a living wage for the past 6 years to support her family of 10!
ORIGIN: MOMOSTENANGO, TOTONICAPÁN
ETHNICITY: MAYA K'ICHÉ'

Don Vicente and his family have a quaint home workshop and local storefront in Panajachel. He comes from a family of rural sheep farmers and at a young age, he moved to Pana to start his own business producing a more extensive line of artisan goods using high quality materials and genuine leather. Over the years, he and his wife Ofelia have designed and perfectly curated a collection with unbeatable craftsmanship. They are a passionate family dedicated to incorporating the authentic indigenous culture into their work and passing these artisanal techniques down to their children. Now his son is the manager of their storefront and their daughters help with client relations which includes collaborating with us! We love being able to work alongside the next generation and create beautiful designs in teamwork with Don Vicente and his family!