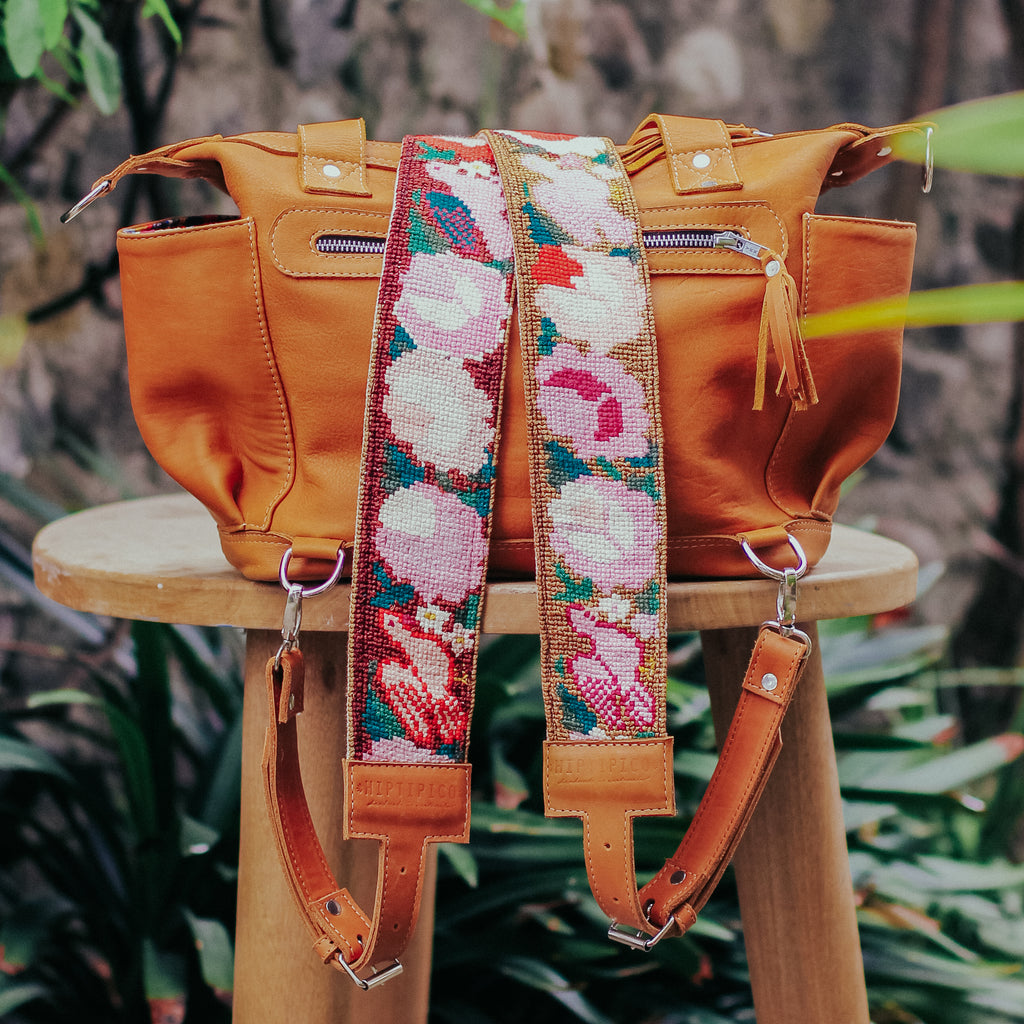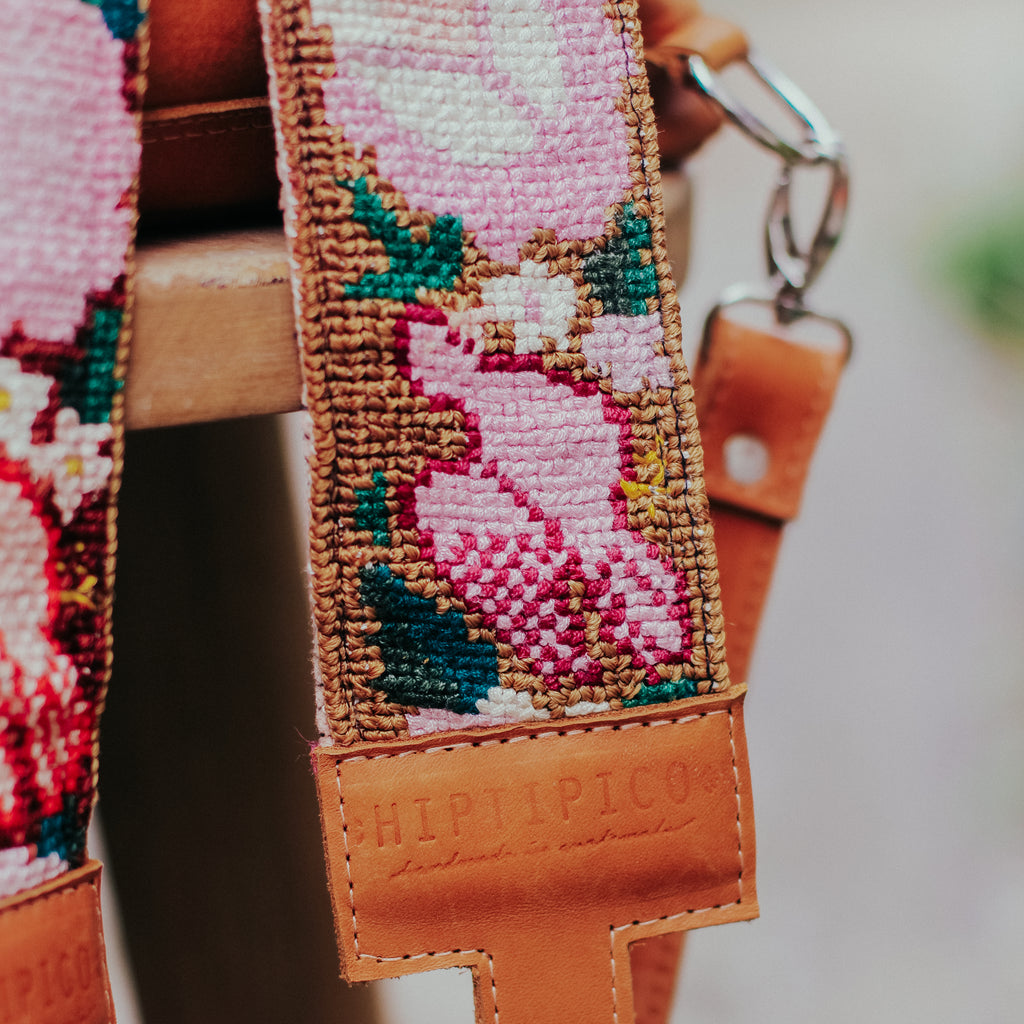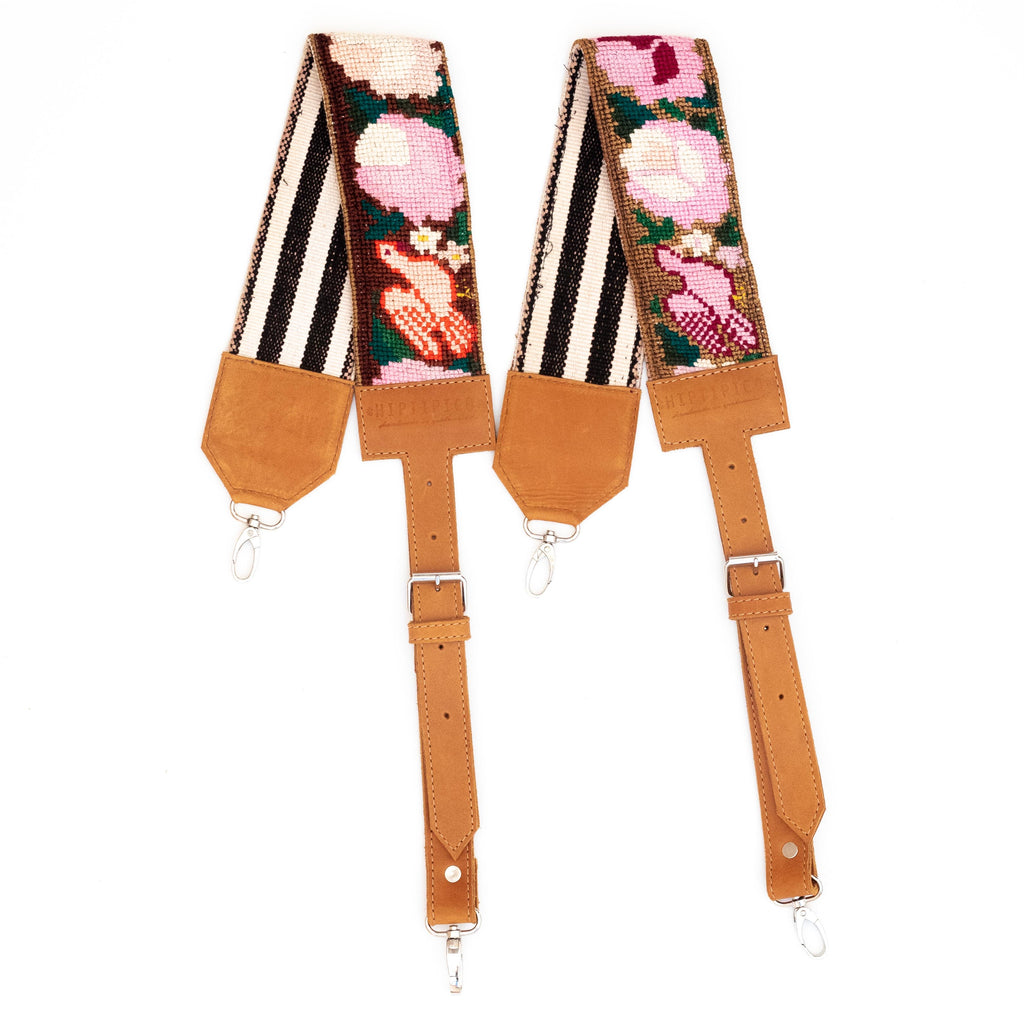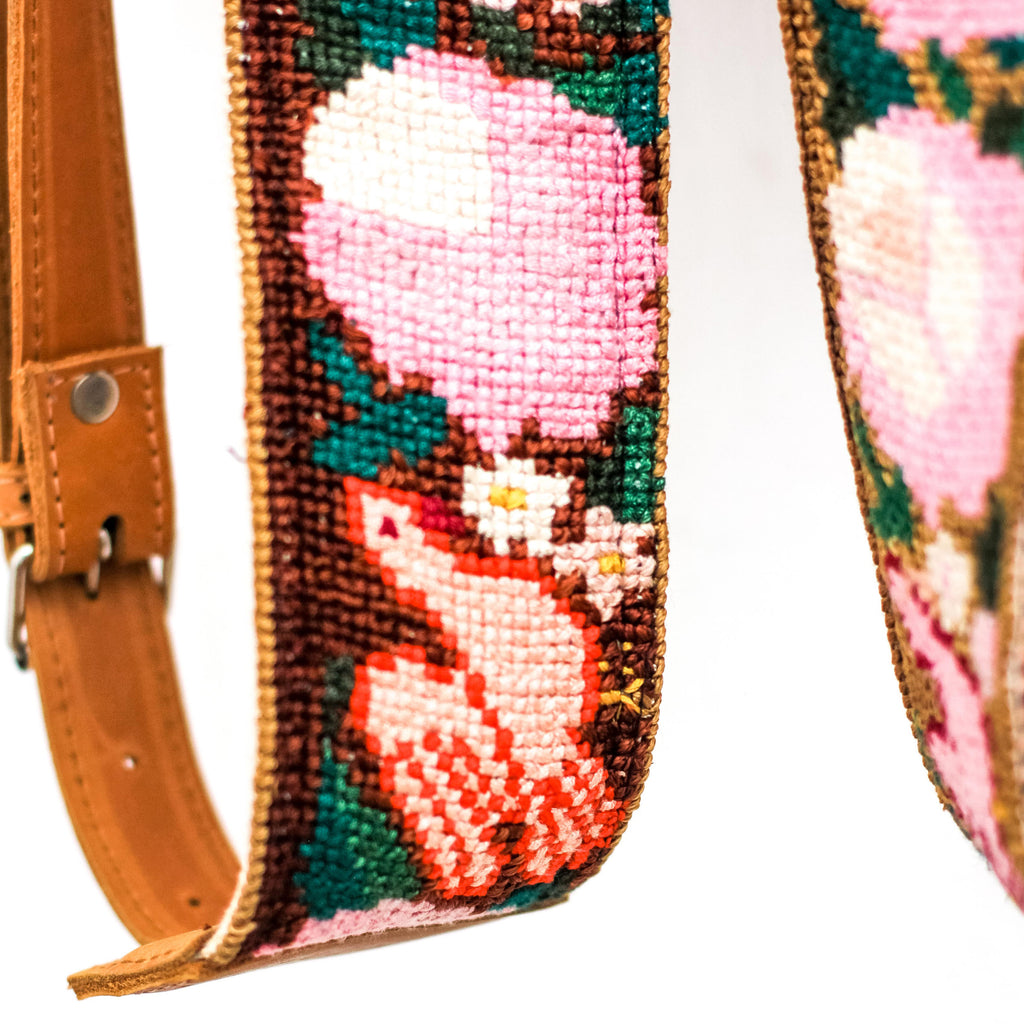 Vintage Embroidered Backpack Straps - VS06 Cotton Candy
$59.00
$168.00
*New Adventure Bundles Available!
Our Artisanal Harmony Convertible Day Bag is perfectly paired with our woven embroidered backpack straps.  Choose the add-on option to purchase a convertible bag of your choice.  Double your impact and travel in sustainalbe style!
Product Details:
The unique embroidery is one-of-a-kind and was crafted with a repurposed vintage belt called a faja. This unique faja was sustainable sourced from our long-standing artisan partner Doña Maria and her family in the Chichicastenango market. This belt was previously worn by an indigenous woman, has deep-rooted cultural significance and is in vintage condition. 
Features: 
Metal hardware easy clip-on attachments.
100% unique embroidery and leather combination.
All orders come with a multi-color dust-bag and information card about the exact artisan your purchase supports. 
One-of-a-kind:
No two straps are the same! Hiptipico prides itself on uniqueness and authenticity. Every Hiptipico product is 100% handmade and has the human touch of the weaver and maker in each stitch. This makes our products uniquely charming and distinct from factory-made accessories. No two are exactly the same and imperfections are to be expected and appreciated. 
Community impact:
This strap is part of our Zero Waste Collection, which features unique treasures from indigenous villages all around Guatemala, a country world famous for its intricate textiles and hand-embroidery. This collection is all about art appreciation and revival! When purchasing fajas for crafting our camera and bag straps, we make it our priority to select only textiles that could no longer be worn to truly give them a second life.
Dimensions:
Adjustable 25" - 32" x 3" wide