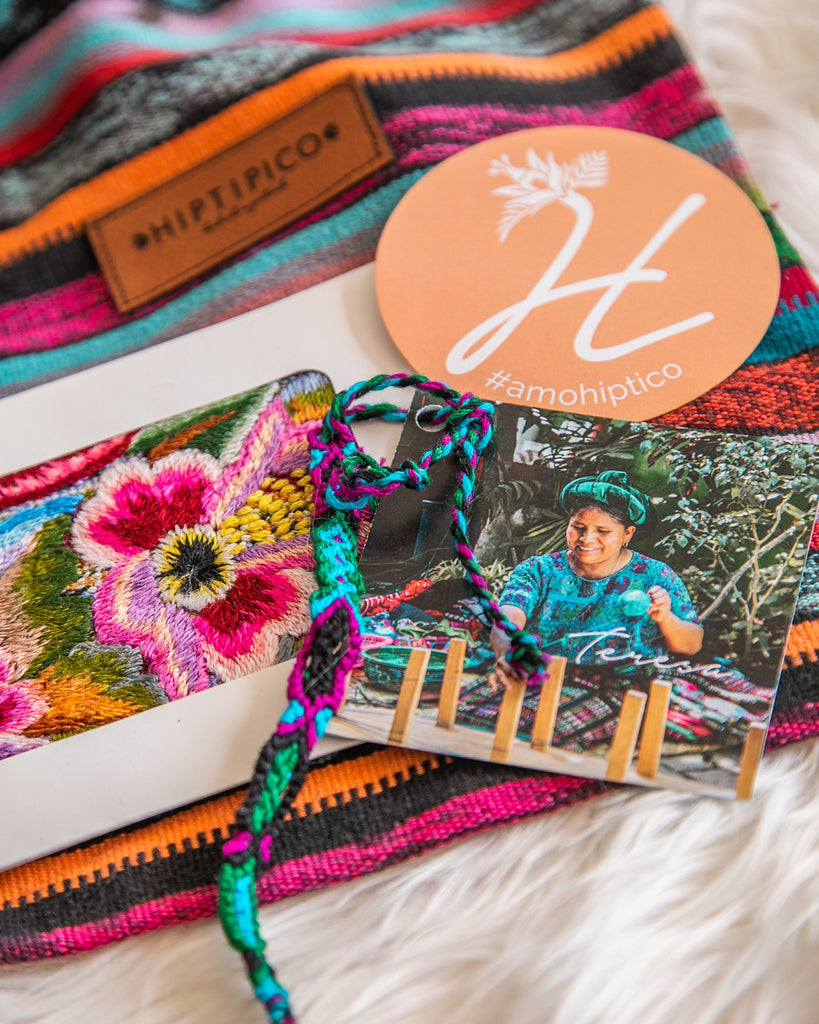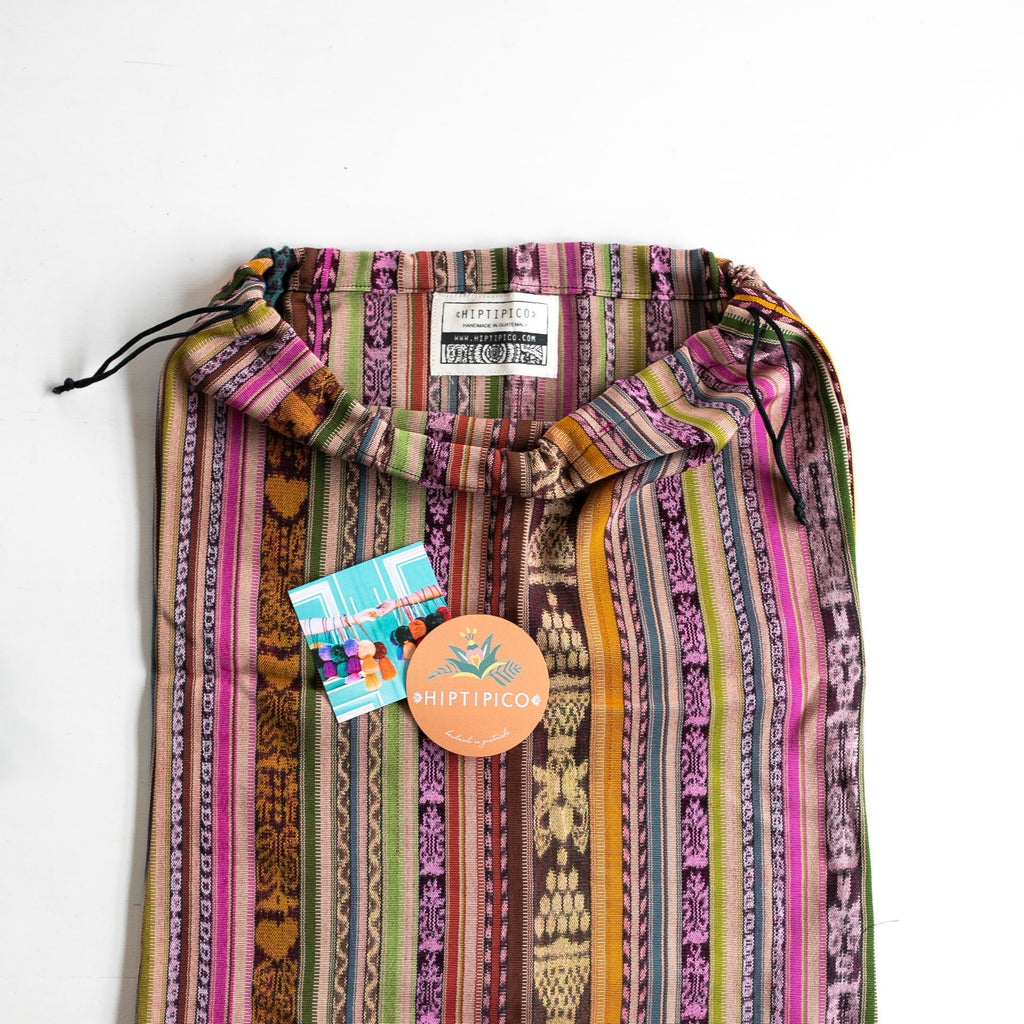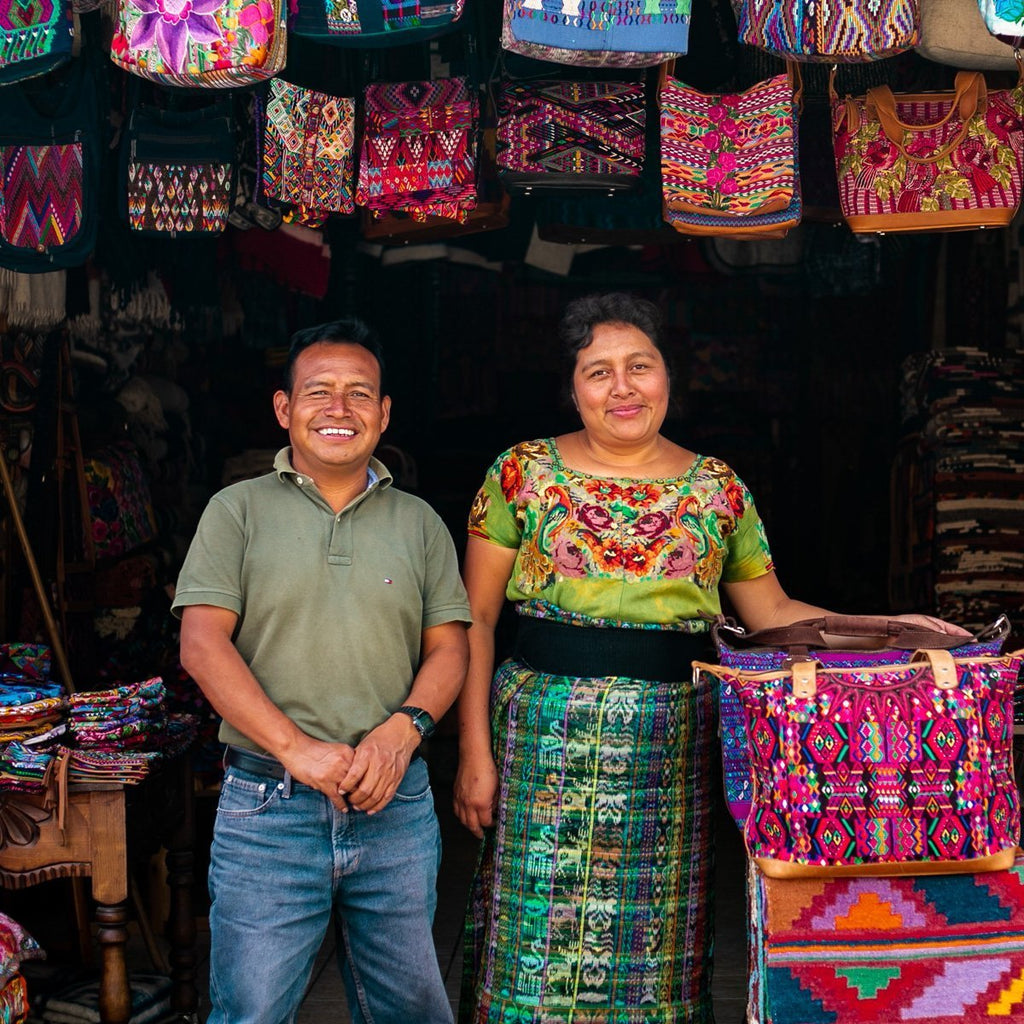 Sling Bag - Josefine
$168.00
$0.00
Made to order in just 6 weeks.
Product Details:

Our Josefine Sling Bag is artisanally made with top-grain leather and a traditional huipil from the village of Patzún, Guatemala. The eye-catching colors and intricate pattern of the textile body was originally created on a back-strap loom and feature hand-embroidery by a female weaver. This huipil was previously worn by an indigenous woman, has deep-rooted cultural significance, and is in vintage condition. 
This sling bag was crafted by our artisan partner Don Vicente and Ofelia in a small home workshop and the textile was sustainably sourced from our long-term artisan partner Elena at the textile market in Panajachel. Your purchase supports our sustainable project to provide dignified job opportunities to indigenous artisans in Guatemala. 
Features: 
Unique Textile. Two Front Zippers. Interior Zipper Storage. Includes a matching leather adjustable strap. Every bags comes with a multi-color dust-bag, information about the artisan, floral stationary card and free friendship bracelet. 
The gorgeous floral embellishment may vary slightly from the photograph.
One-of-a-kind:
No two bags are the same! Hiptipico prides itself on uniqueness and authenticity. Every Hiptipico product is 100% handmade and has the human touch of the weaver and maker in each stitch. This makes our products uniquely charming and distinct from factory-made accessories. No two are exactly the same and imperfections are to be expected and appreciated. 
Community Impact: 
Hiptipico leather bags are crafted and designed by local artisans in small home workshops. These artisanal workshops are indigenous-owned and purchasing items with these vendors supports a small local business, motivates local entrepreneurial spirits and stimulates the local economy.
Dimensions

Bag: H 5'', W 10'' 
Strap: 18''-36'' x 1''