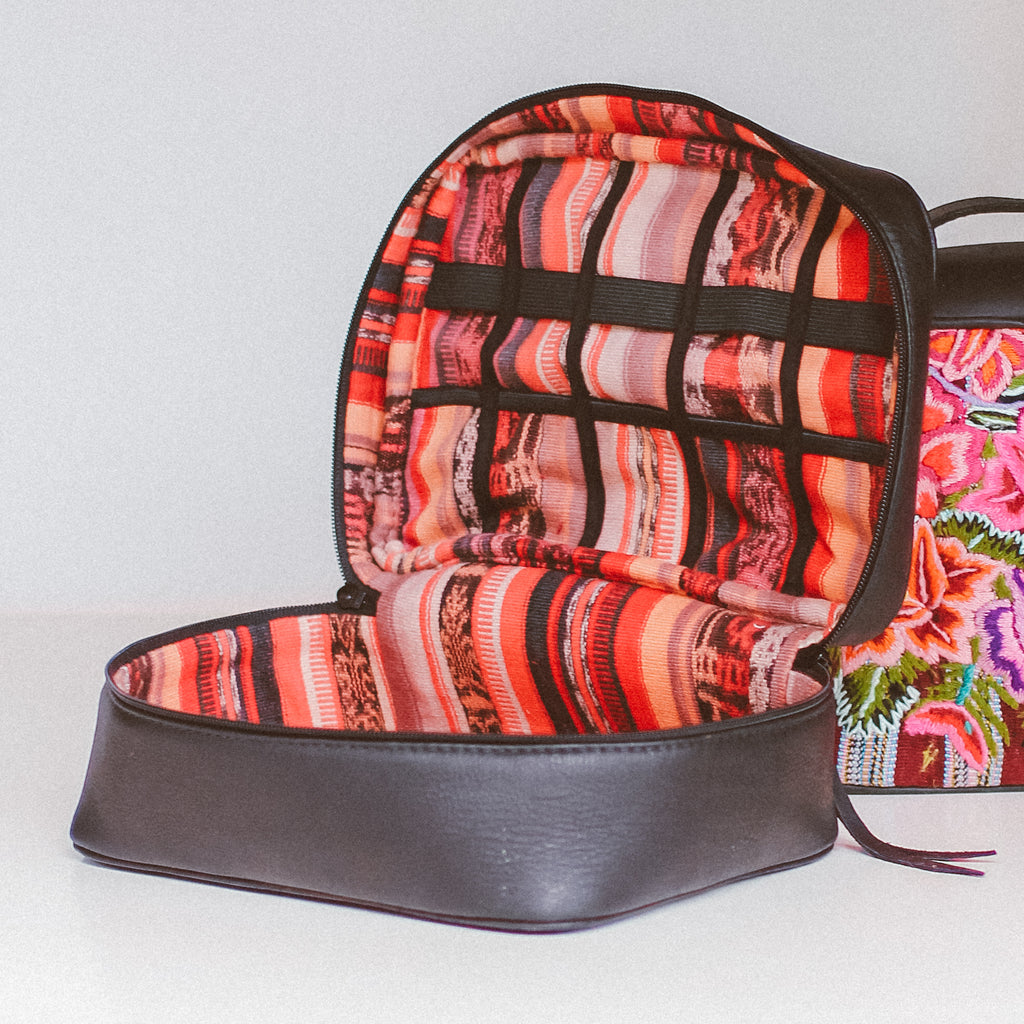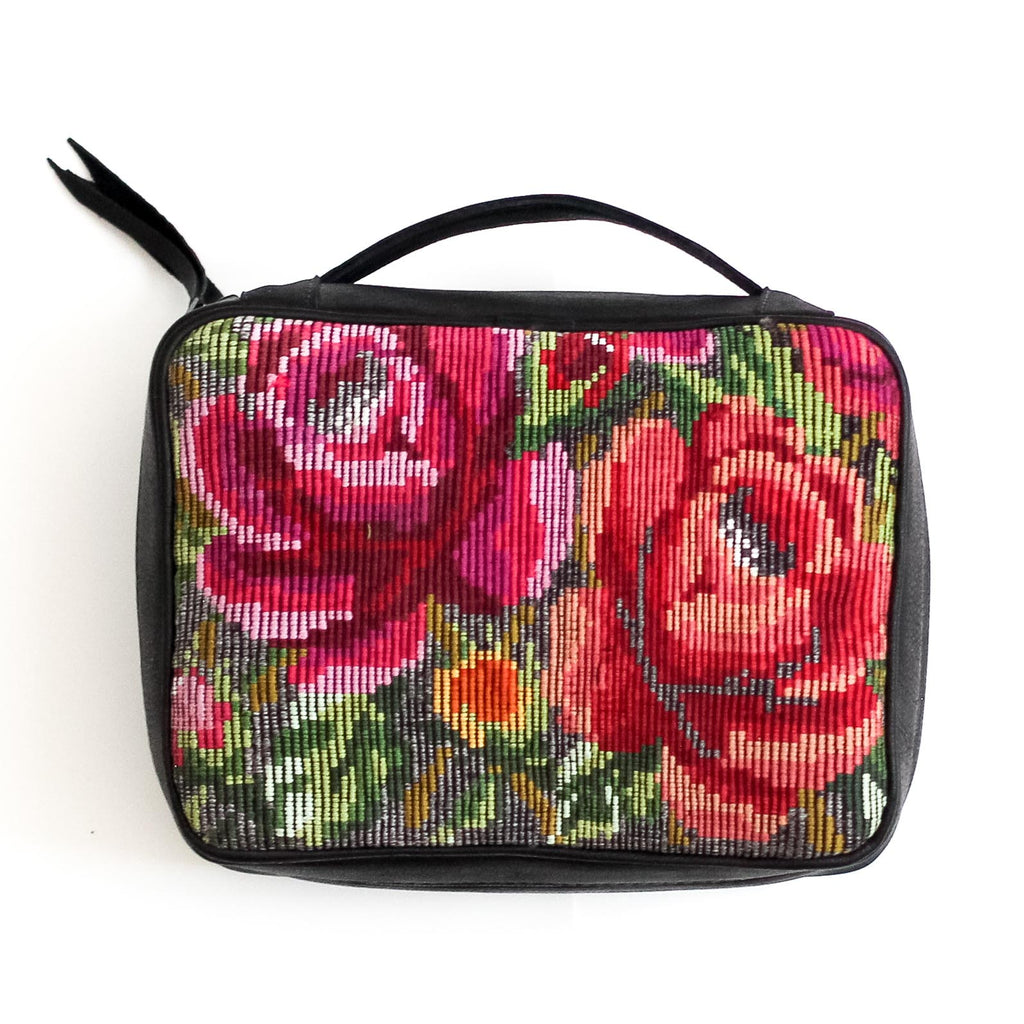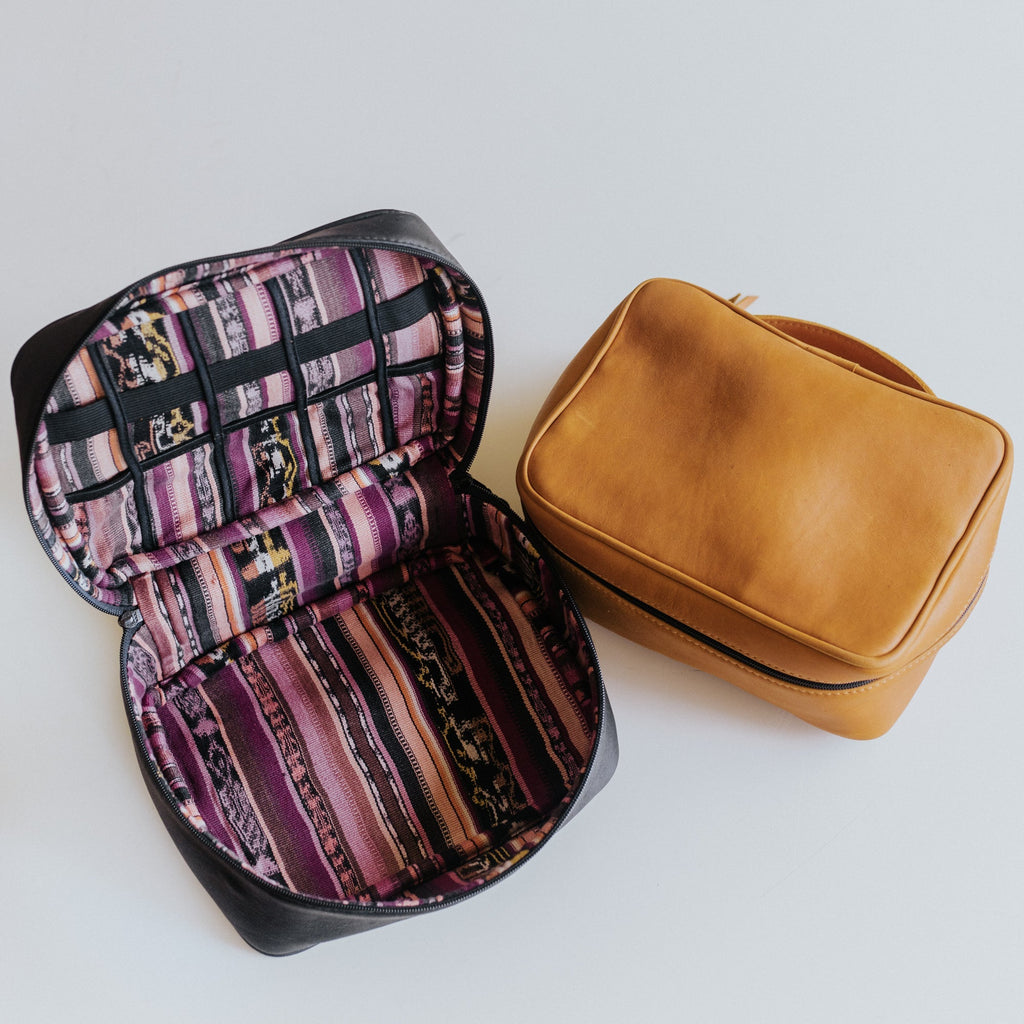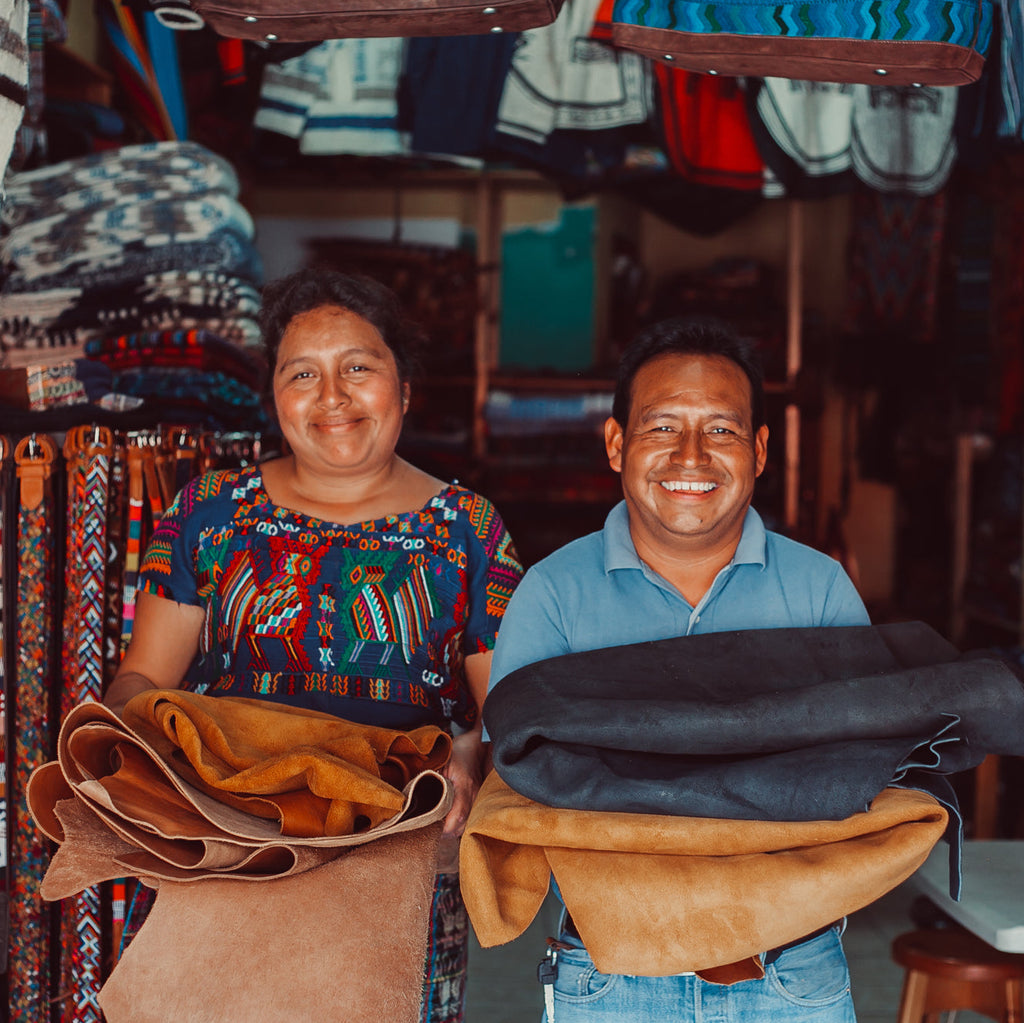 Harmony Storage Case - 2208 Sandia
$168.00
$0.00
Product Details:
Our Harmony Storage Case was designed to organize all of your small accessories, such as cosmetics or electronics! Each bag comes equipped with multiple storage compartments including 5 open pockets with additional elastic security and a top handle for increased portability. This storage bag will be your best friend when organizing your makeup or taking a weekend work trip.
This storage bag was crafted by our artisan partner Don Vicente and Ofelia in a small home workshop and the Chichicastenango textile was sustainably sourced from our long-term artisan partner Lydia at the textile market in Panajachel. Your purchase supports our sustainable project to provide dignified job opportunities to indigenous artisans in Guatemala. 

Features: 
Unique textile and leather combination.
Large interior storage compartment.
5 open pockets slits with elastic security. 
Storage case comes with a unique multi-color dust-bag and information card about the artisan your purchase supports. 
One-of-a-kind:
No two storage bags are the same! Hiptipico prides itself on uniqueness and authenticity. Every Hiptipico product is 100% handmade and has the human touch of the weaver and maker in each stitch. This makes our products uniquely charming and distinct from factory-made accessories. No two are exactly the same and imperfections are to be expected and appreciated. 
More about the leather:
Hiptipico bags are crafted using sustainable leather. We are conscious to source from leather providers that have sustainable practices and view leather as a byproduct of the meat industry. This prevents future waste and utilizes all parts of the animal.
Top-grain leather is sanded down and imprinted with an artificial grain to give a perfectly uniform stain. Our Harmony sustainable leather handbag is a uniform color, soft, slouchy and extremely lightweight. 
Hiptipico leather bags are crafted and designed by local artisans in small home workshops. These artisanal workshops are indigenous-owned and purchasing items with these vendors supports a small local business, motivates local entrepreneurial spirits and stimulates the local economy.
Community Impact: 
This bag is part of our Zero Waste Collection, which features textile treasures from indigenous villages all around Guatemala, a country world-famous for its intricate textiles and hand-embroidery. This collection is all about art appreciation and revival! When purchasing huipiles for crafting our artisanal bags, we make it our priority to select only textiles that could no longer be worn to truly give them a second life.
Dimensions