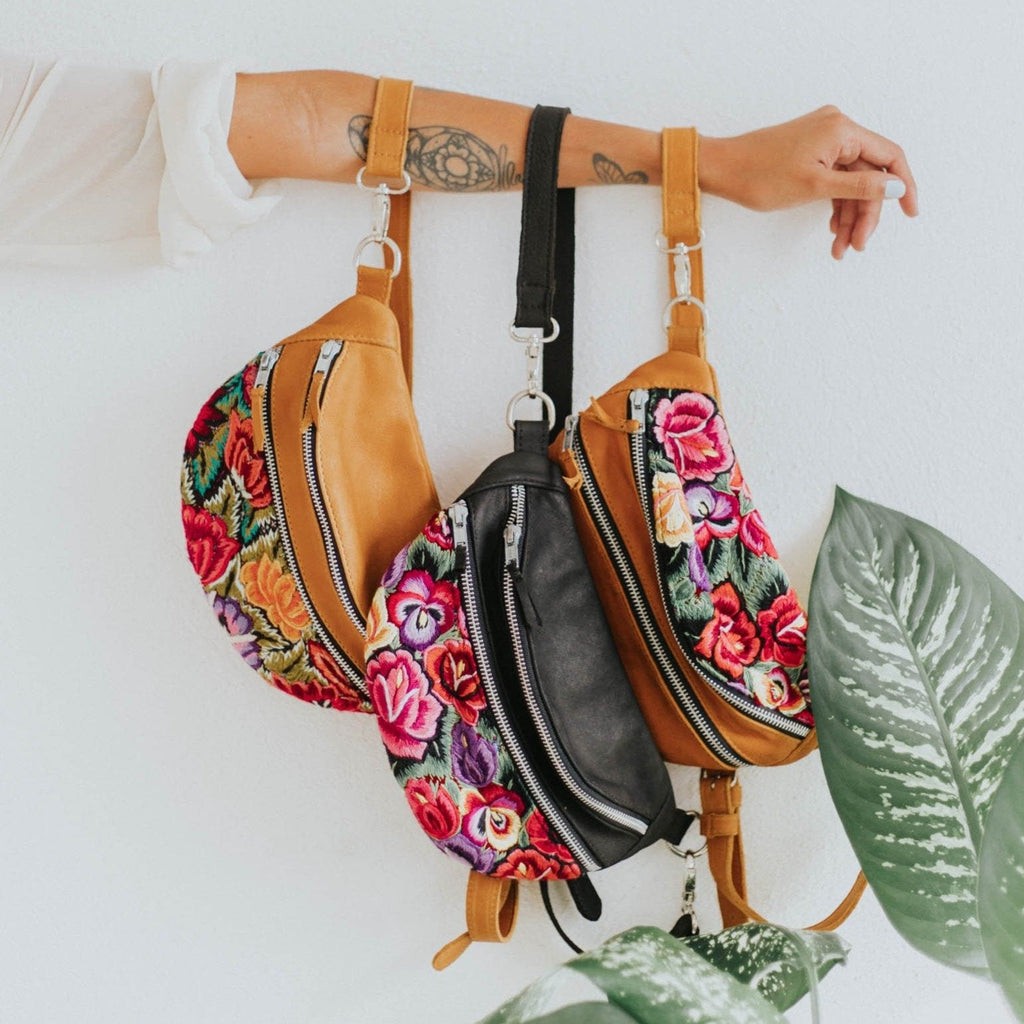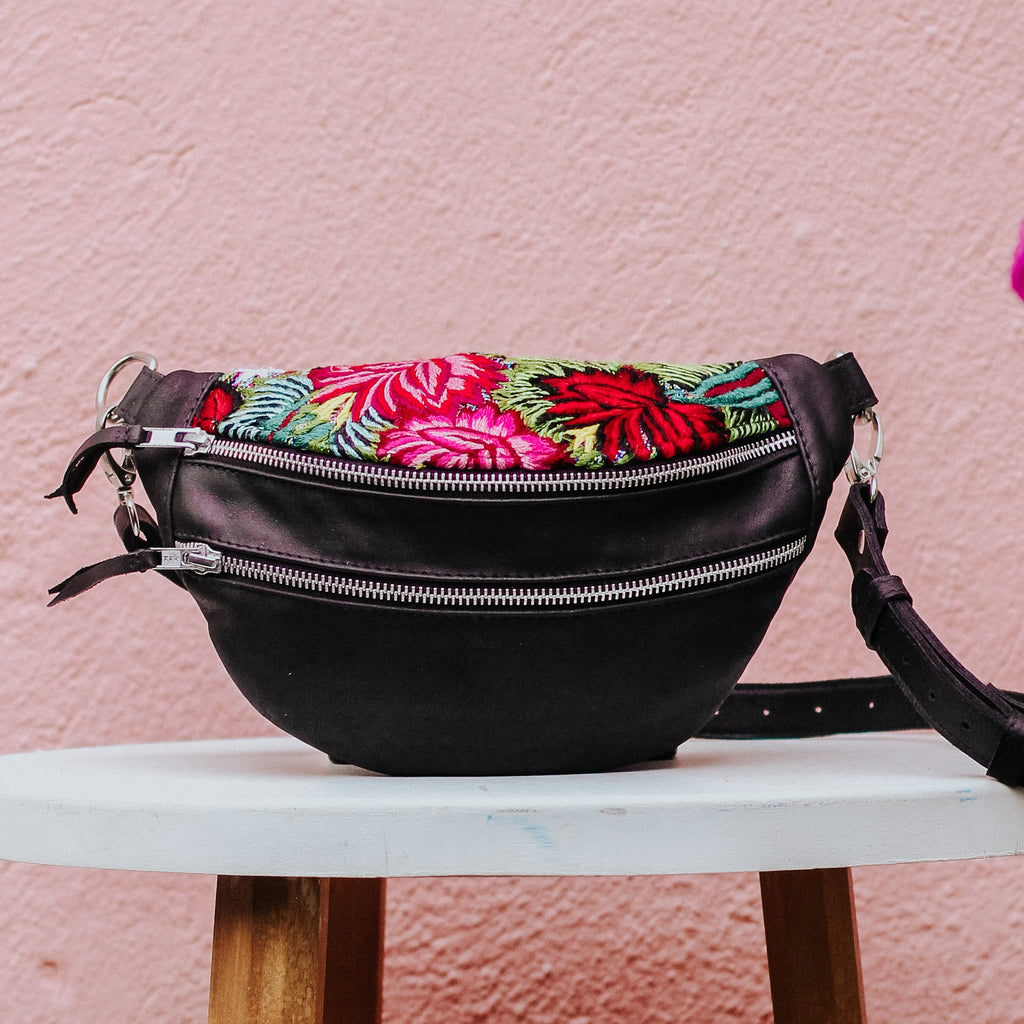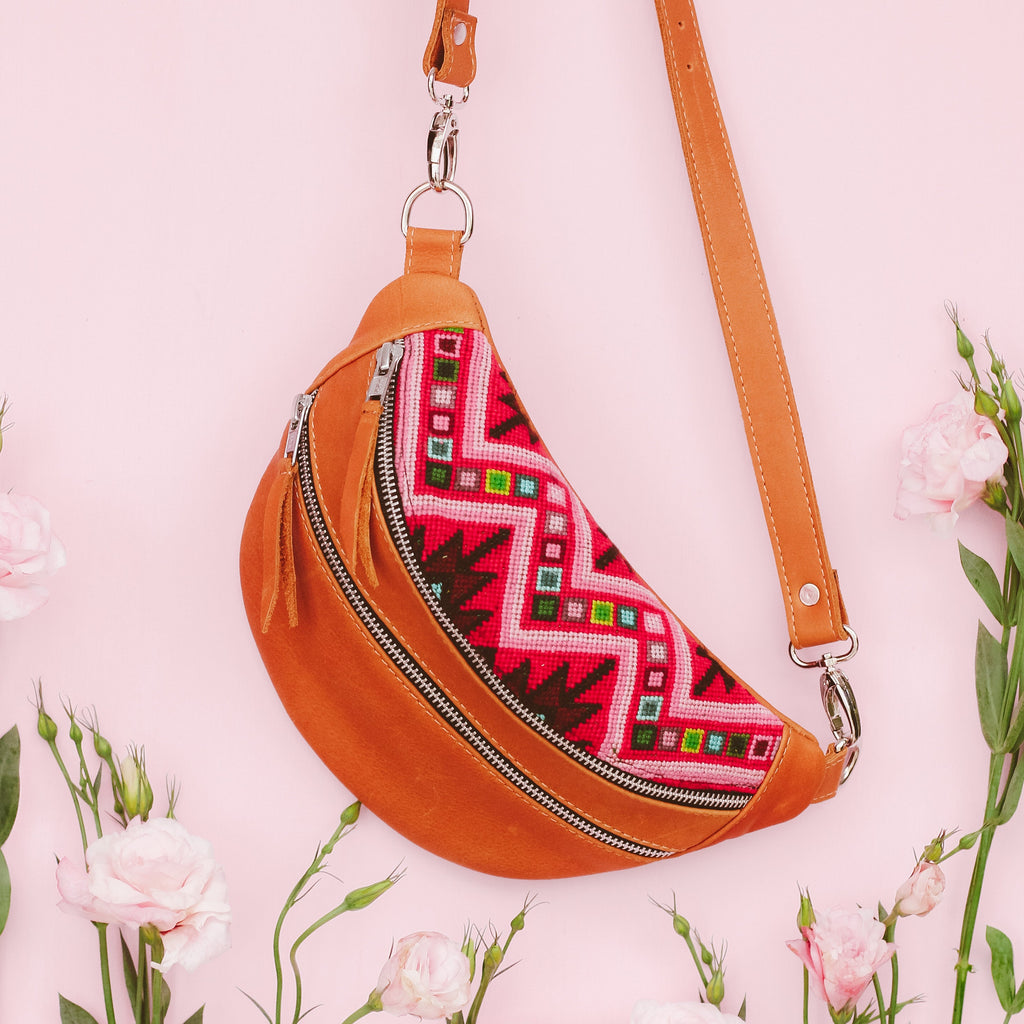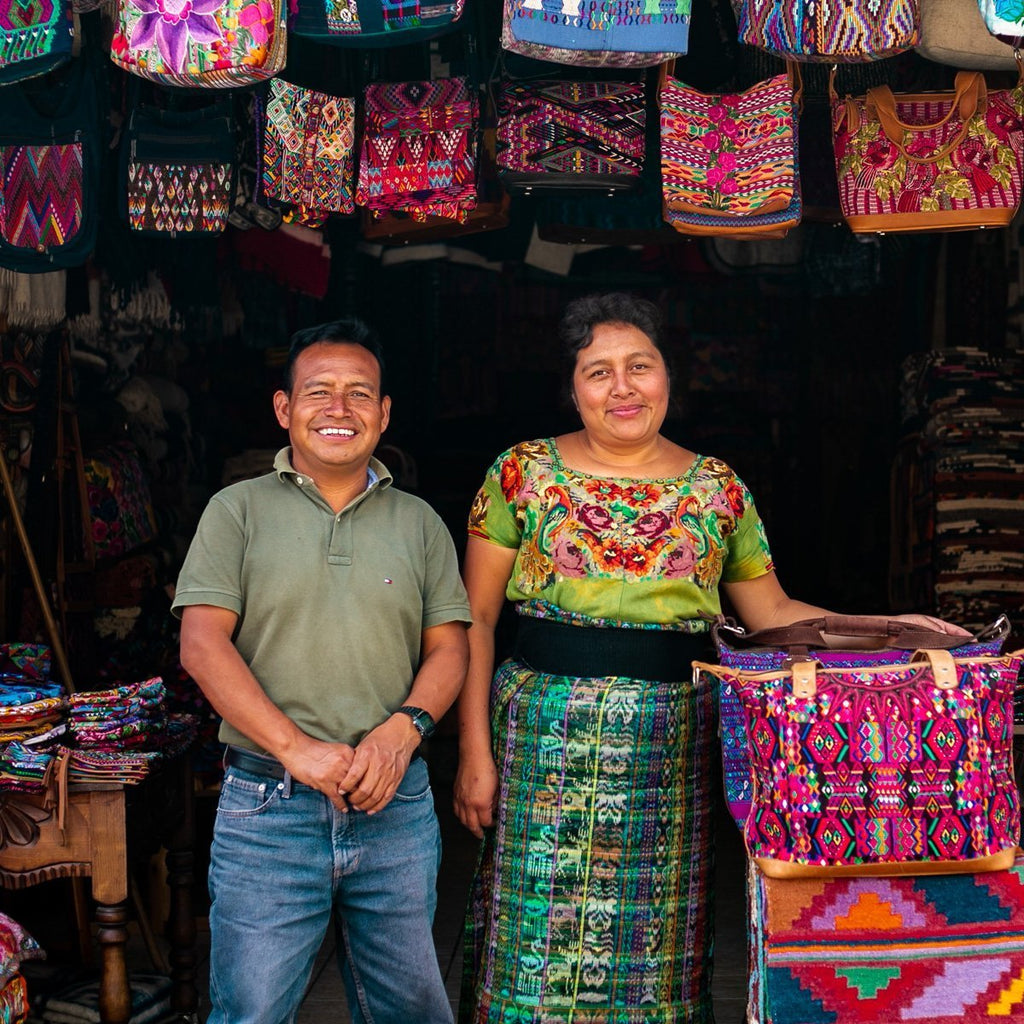 Custom Sling Bag
$198.00
$0.00
Build Your Own Custom Sling Bag!
Our Custom Sling Bag is hand made with top-grain leather and a traditional huipil from the village of Patzún or Chichicastenango, Guatemala. The eye-catching colors and intricate pattern of the textile body was originally created on a back-strap loom and feature hand-embroidery by a female weaver. This huipil was previously worn by an indigenous woman, has deep-rooted cultural significance, and is in vintage condition.   
Customization Process: 
We'll be in touch after your purchase to confirm your preferences and schedule a time for you to virtually shop with us at the market! Feel free to leave a note at checkout with any additional preferences and feel free to be extra specific and even email us inspo pictures!
Estimated Shipping Date: 
November 20th, 2023.
Leather Color: 
Tan | Black 
Leather Style:
Soft Harmony
Pattern:  Floral | Geometric 

 Features: 
Sling Bag | 
Full-Grain Leather | Metal Hardware | Metal Zipper | 
Removable and adjustable Strap | 
Outer Zipper Pocket | Inner Zipper Pocket 
Includes:
 Multi-Color Dust Bag. Artisan Information Card. Friendship bracelet. Floral Greeting Card.
One-of-a-kind:
No two bags are the same! Hiptipico prides itself on uniqueness and authenticity. Every Hiptipico product is 100% handmade and has the human touch of the weaver and maker in each stitch. This makes our products uniquely charming and distinct from factory-made accessories. No two are exactly the same and imperfections are to be expected and appreciated. 
Community Impact: 
Our custom bags are part of our Market Collection, which features textile treasures from Maya villages all around Guatemala, a country world famous for its intricate textiles and hand-embroidery. This collection is all about art appreciation and revival! When purchasing huipiles for crafting our artisanal bags, we make it our priority to select only textiles that could no longer be worn to truly give them a second life. During our virtual custom process, you get to be a part of the magic!
Dimensions
Bag: H 5'', W 10'' 
Strap:
18''-36'' long x 1'' wide