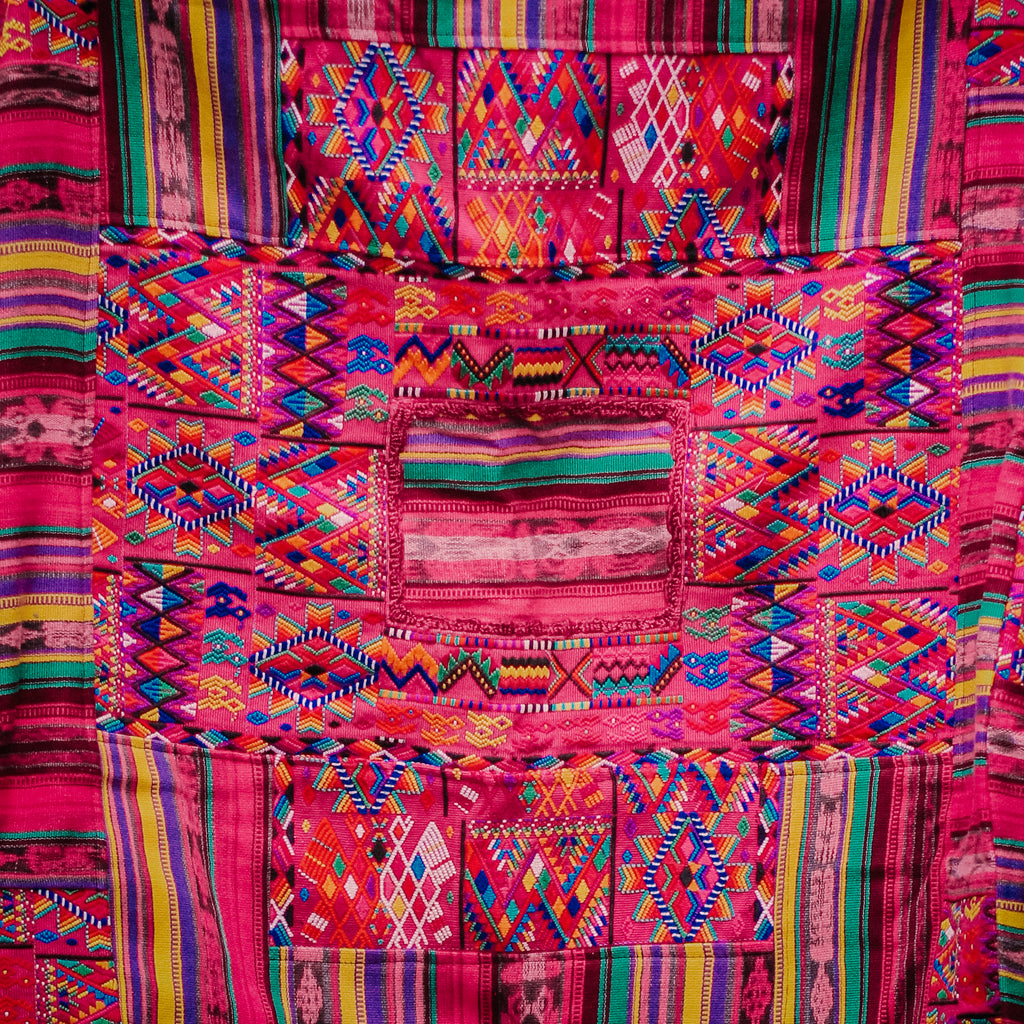 Casa Floor Pouf - 2221 Flamingo
$228.00
$328.00
Product Details:
Our coveted Floor Pouf design is perfect for meditation, watching movies or just to add a little pop of color to your living space. If you are a pet lover, all of our Hiptipico animals love to snuggle up on one. Perfect to share as a family, move from one room to another or to bring out when you need extra floor seating. Each poufs is designed using upcycled textile fabric from different villages in Guatemala. The woven textile is a repurposed traditional huipil blouse and the base is a corte fabric. 
Features:
100% Cotton with Heavy Duty Zipper Closure.
Insert not included. Perfectly fits 6 standard pillows.
Every order comes with a protective multi-color dust bag and artisan information card!
One-of-a-kind:
No two poufs are the same! Hiptipico prides itself on uniqueness and authenticity. Every Hiptipico product is 100% handmade and has the human touch of the weaver and maker in each stitch. This makes our products uniquely charming and distinct from factory-made accessories. No two are exactly the same and imperfections are to be expected and appreciated. 
Community Impact: 
This bag is part of our Zero Waste Collection, which features textile treasures from indigenous villages all around Guatemala, a country world-famous for its intricate textiles and hand-embroidery. This collection is all about art appreciation and revival! When purchasing huipiles for crafting our artisanal bags, we make it our priority to select only textiles that could no longer be worn to truly give them a second life.
Hiptipico's relationship with these long-term partners is built on trust, transparency, and mutual respect. Purchasing items with these vendors support a small local business, motivates local entrepreneurial spirits, and stimulates the local economy.
Dimensions
Square 24 in x 24 in x Height 9.5 in