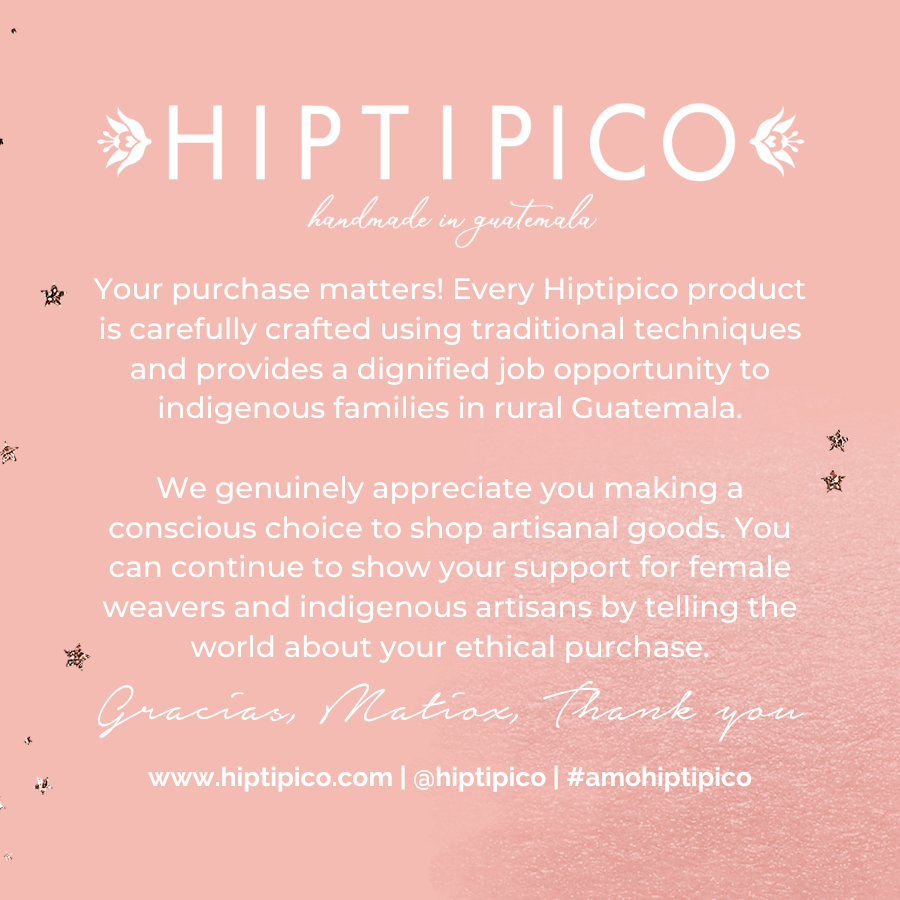 Artisanal Pom Pom - Pink
$34.00
$0.00
Product Details:
These fun tassel pom's are irresistible. The easy to loop construction offers endless styling possibilities. Add to your favorite bag, hang over a doorway or attach to any zipper. These pompoms are handmade by our local artisan partner Zoila.
Features:
100% Cotton. Braided detail.
One-of-a-kind:
No two poms are the same! Hiptipico prides itself on uniqueness and authenticity. Every Hiptipico product is 100% handmade and has the human touch of the weaver and maker in each stitch. This makes our products uniquely charming and distinct from factory-made accessories. No two are exactly same and imperfections are to be expected and appreciated. 
Community Impact:  
This pom is part of our Woven Collection and supports female weavers that don't have access to markets! This specific collection was created so you know exactly the female weaver behind your products. Every item in this collection was crafted with traditional weavings direct from our female artisan partners [not the market]. Purchasing authentic textiles directly from weaving cooperatives allows us to have a full understanding of the entire supply chain and offer truly honest production. 
Shop knowing exactly the woman weaver behind your product!
Dimensions
Approx 13" long