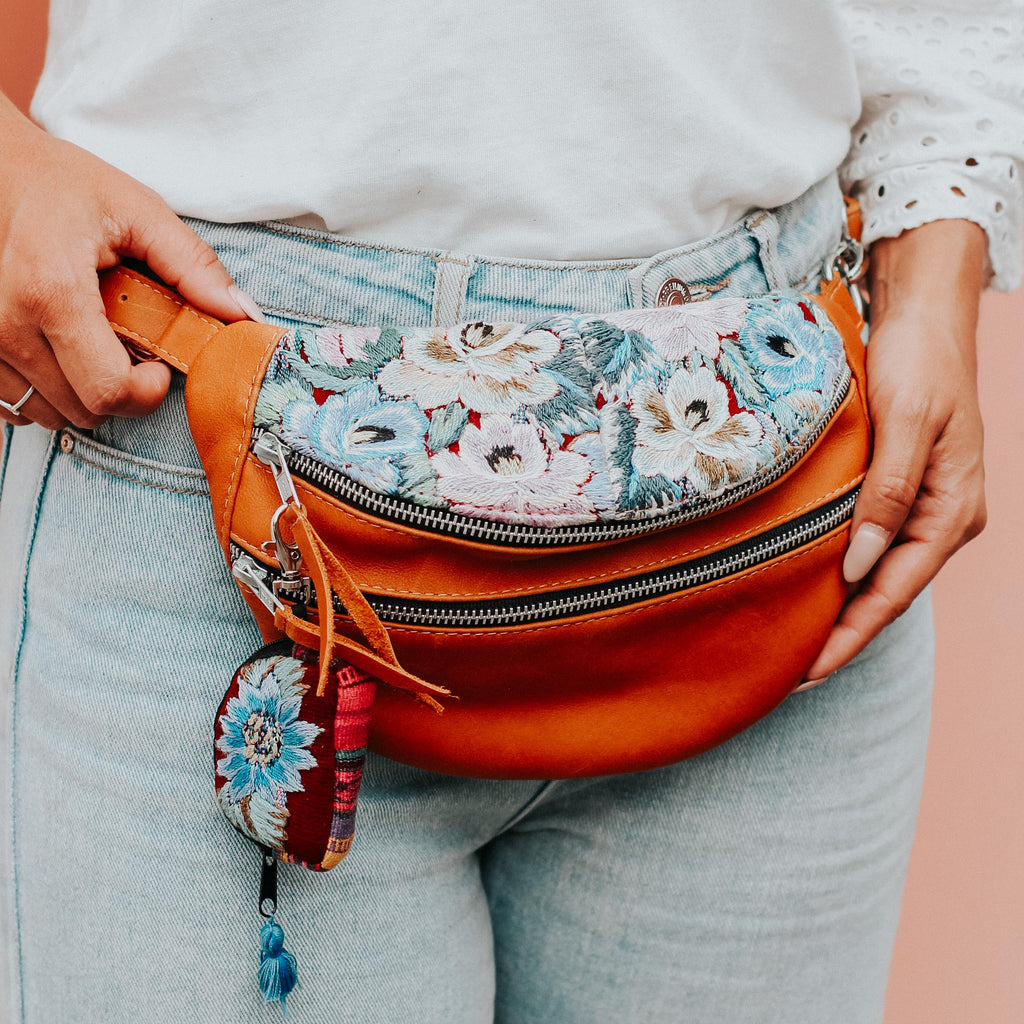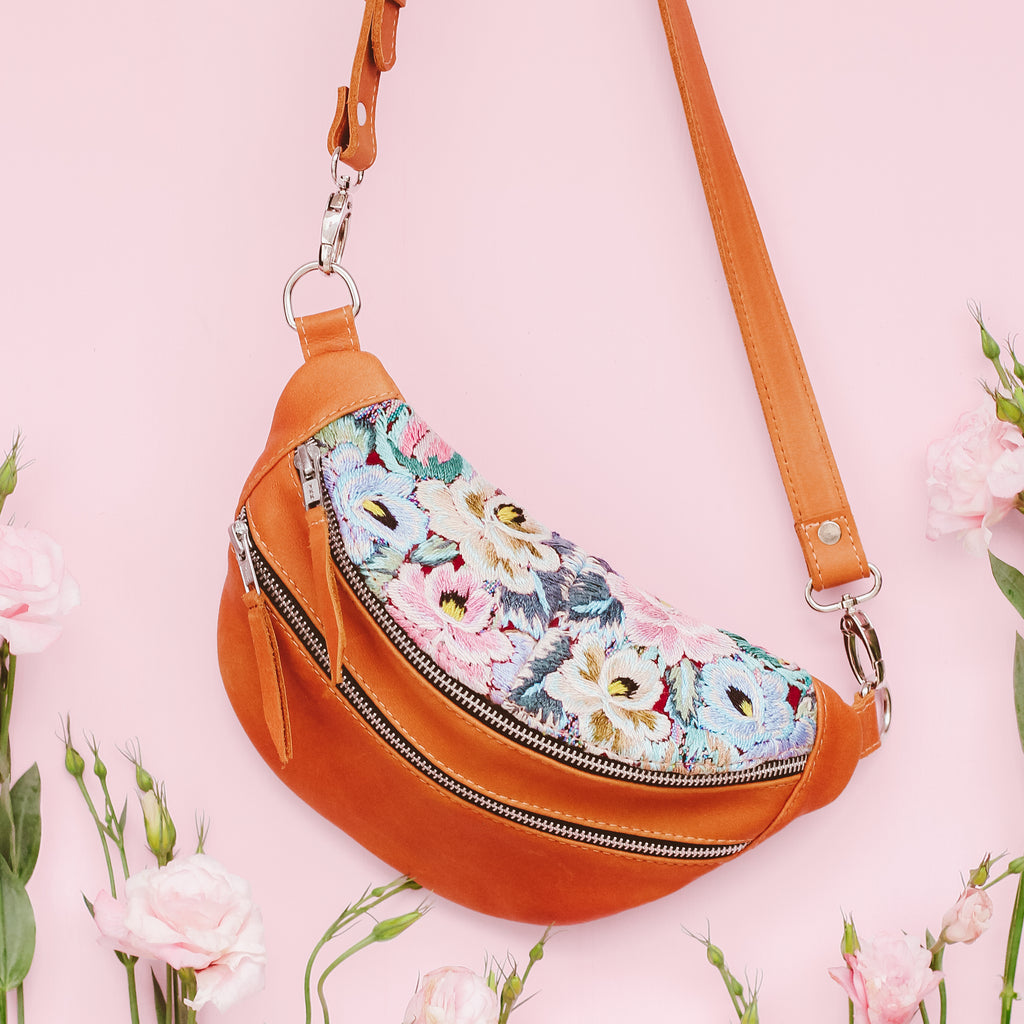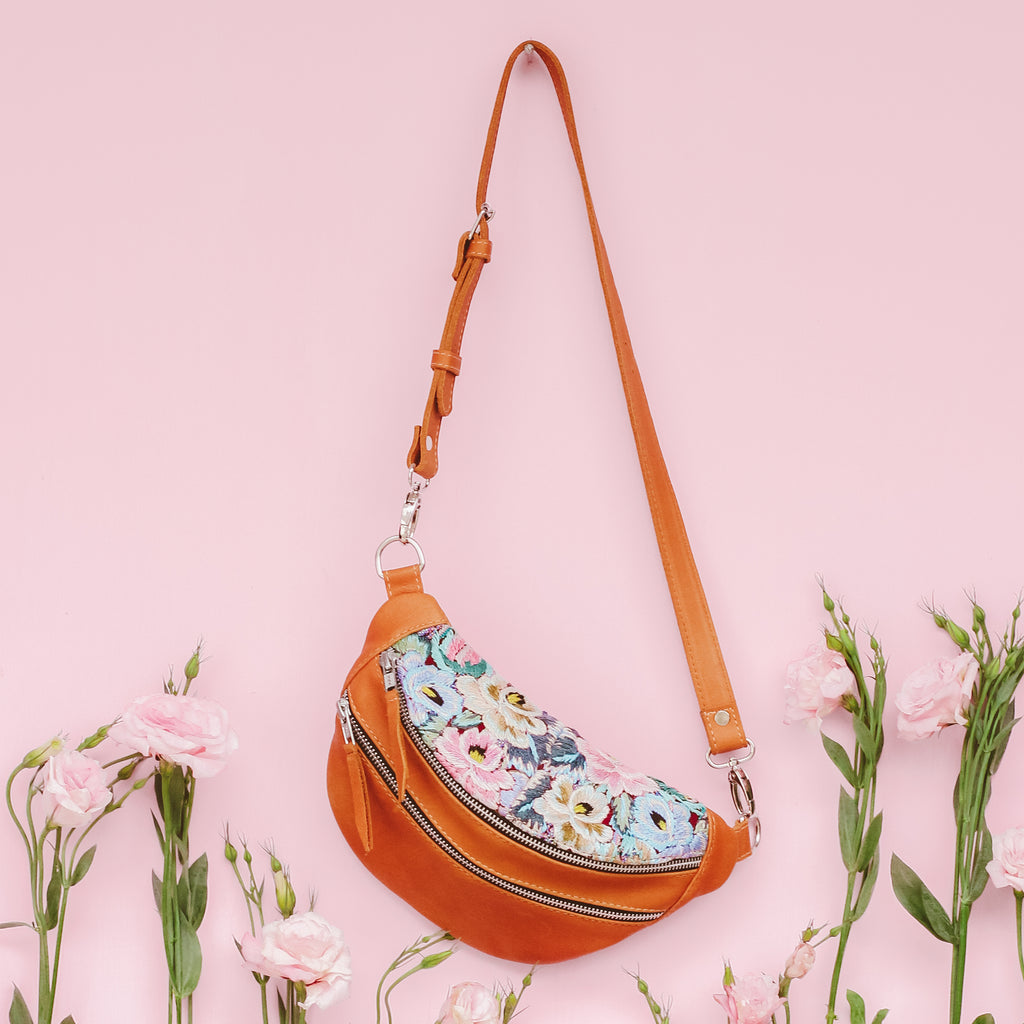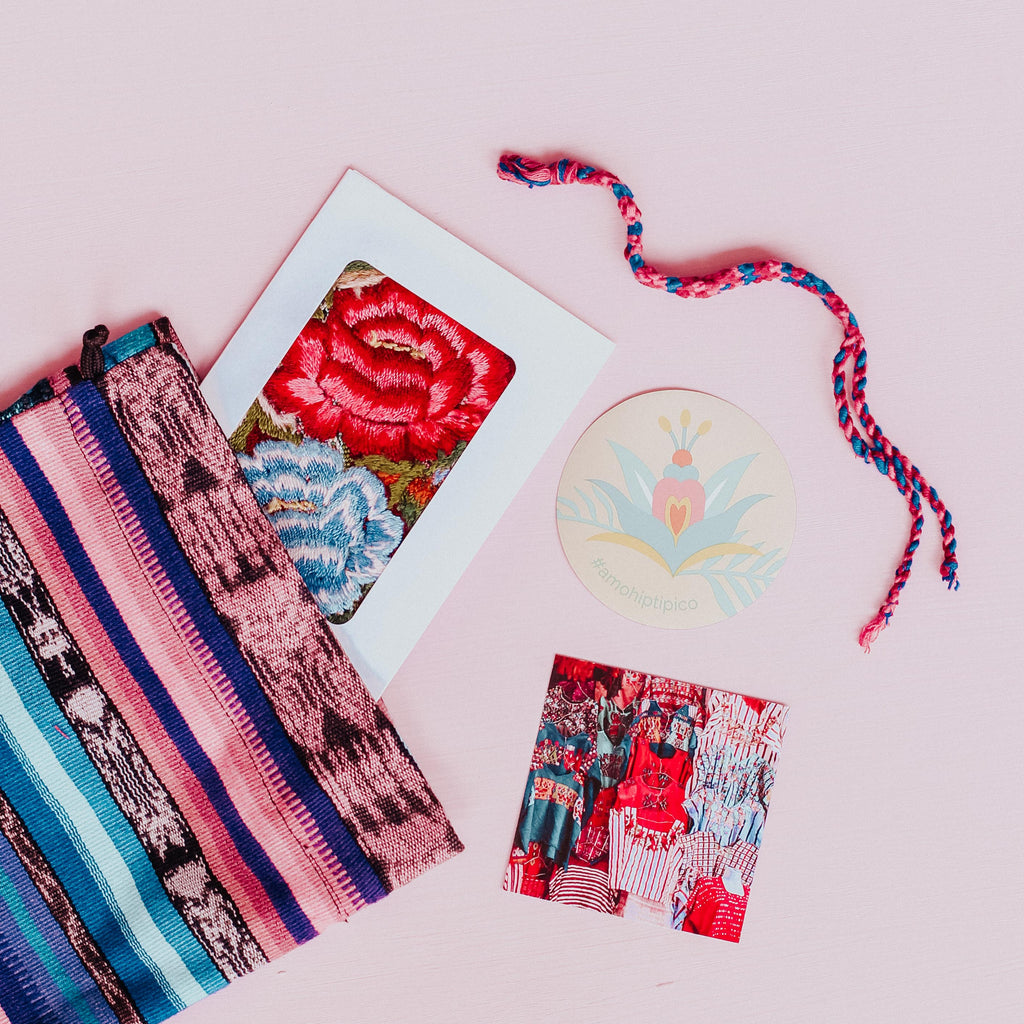 Sling Bag - Celestial
$198.00
$0.00
Product Details:
Our Harmony Sling Bags are artisanally made with top-grain leather and a traditional huipil from the village of Patzún, Guatemala. The eye-catching colors and intricate pattern of the textile body was originally created on a back-strap loom and feature hand-embroidery by a female weaver. This huipil was previously worn by an indigenous woman, has deep-rooted cultural significance, and is in vintage condition. 
Features: 
Sling Bag:
Unique textile and Top-Grain leather combination, two front YKK zippers. 

Includes a

djustable and removable matching leather strap.

Additional Inside Storage 
Community Impact: 
This bag is part of our Zero Waste Collection, which features textile treasures from indigenous villages all around Guatemala, a country world famous for its intricate textiles and hand-embroidery. This collection is all about art appreciation and revival! When purchasing huipiles for crafting our artisanal bags, we make it our priority to select only textiles that could no longer be worn to truly give them a second life.
Dimensions
Sling:  H 5'' x W 10''  Adjustable Strap 18'' - 36'' long x 1'' wide