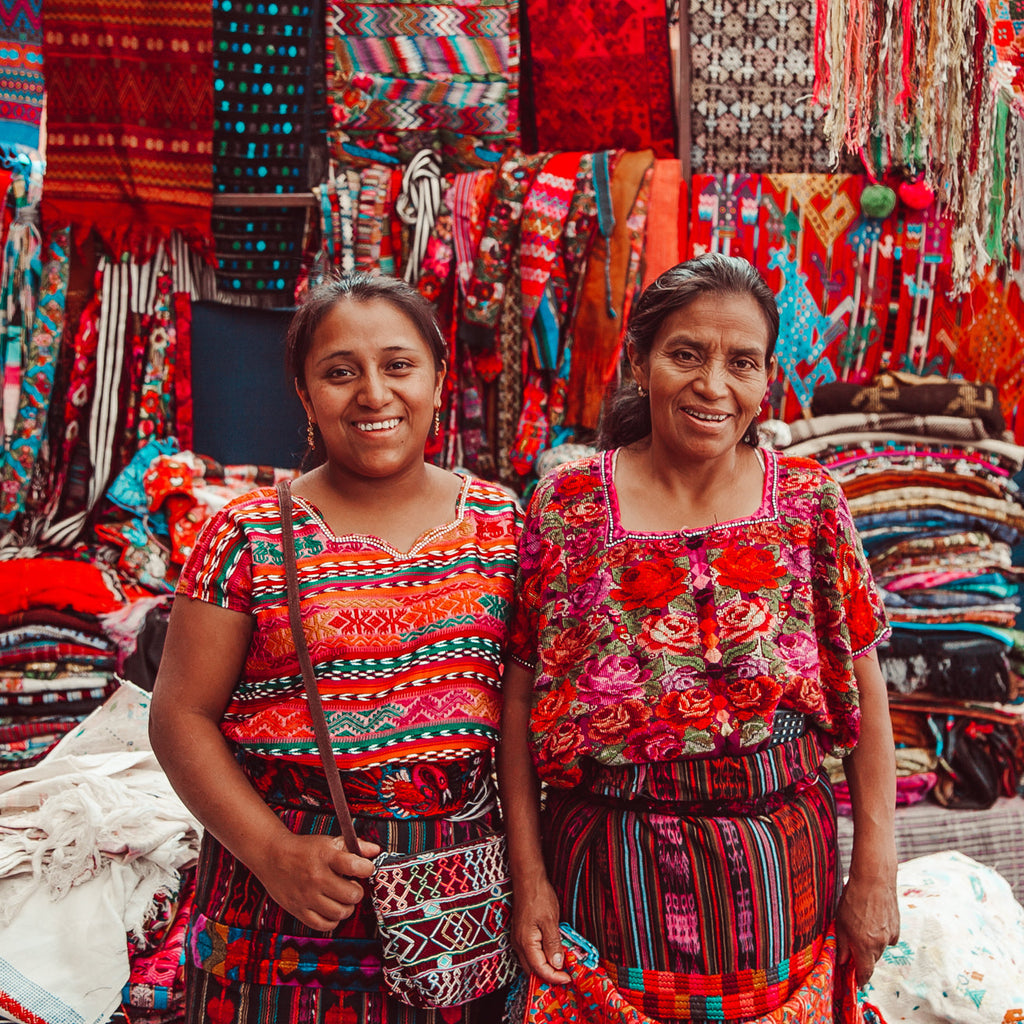 Gold Clip Vintage Embroidered Strap - Aurora
$69.00
$128.00
This Vintage Embroidered Strap is part of our Limited Edition Golden Collection featuring gold plated hardware!
Product Details:
Our Vintage Embroidered Straps are designed for your bag or camera! The unique embroidery is one-of-a-kind and was crafted with a repurposed vintage belt called a faja. This unique faja was sustainably sourced from our long-standing artisan partner Doña Maria and her family in the Chichicastenango Market. This textile belt was previously worn by an indigenous woman, has deep-rooted cultural significance and is in vintage condition.
The leather end of the strap was carefully crafted by our artisan partner Don Vicente and Ofelia in a small home workshop using top-grain leather. 
Features: 
Gold plated easy clip-on metal hardware attachments.
100% unique embroidery and leather combination.
All orders come with a multi-color dust-bag and information card about the exact artisan your purchase supports. 
Our straps pair perfectly with your favorite bag or one of our convertible bags!
Important Note:
If you plan to use this strap for your camera be sure to purchase key-rings for easy attachment to your gear!
One-of-a-kind:
No two straps are the same! Hiptipico prides itself on uniqueness and authenticity. Every Hiptipico product is 100% handmade and has the human touch of the weaver and maker in each stitch. This makes our products uniquely charming and distinct from factory-made accessories. No two are exactly the same and imperfections are to be expected and appreciated. 
Community Impact: 
This strap is part of our Zero Waste Collection, which features unique treasures from indigenous villages all around Guatemala, a country world famous for its intricate textiles and hand-embroidery. This collection is all about art appreciation and revival! When purchasing fajas for crafting our camera and bag straps, we make it our priority to select only textiles that could no longer be worn to truly give them a second life.
Dimensions
42" long x 3" wide
ORIGIN: CHICHICASTENANGO
ETHNICITY: MAYA K'ICHÉ'

Originally from the culturally rich village of Chichicastenango, Maria and her family have been in the used textile business for over 20 years now! Doña María is the matriarch of her family and total jefa managing various stalls in markets across Guatemala. Her children Edgar and Lidia have continued their family's legacy and are known for sourcing some of the best vintage pieces honoring all the huipiles of Guatemala. To show their loyalty to their Maya roots, all the women in Maria's family graciously wear their traditional garb, speak the indigenous language K'iche' and are passing all this cultural knowledge down to their children, Maria's grandchildren!