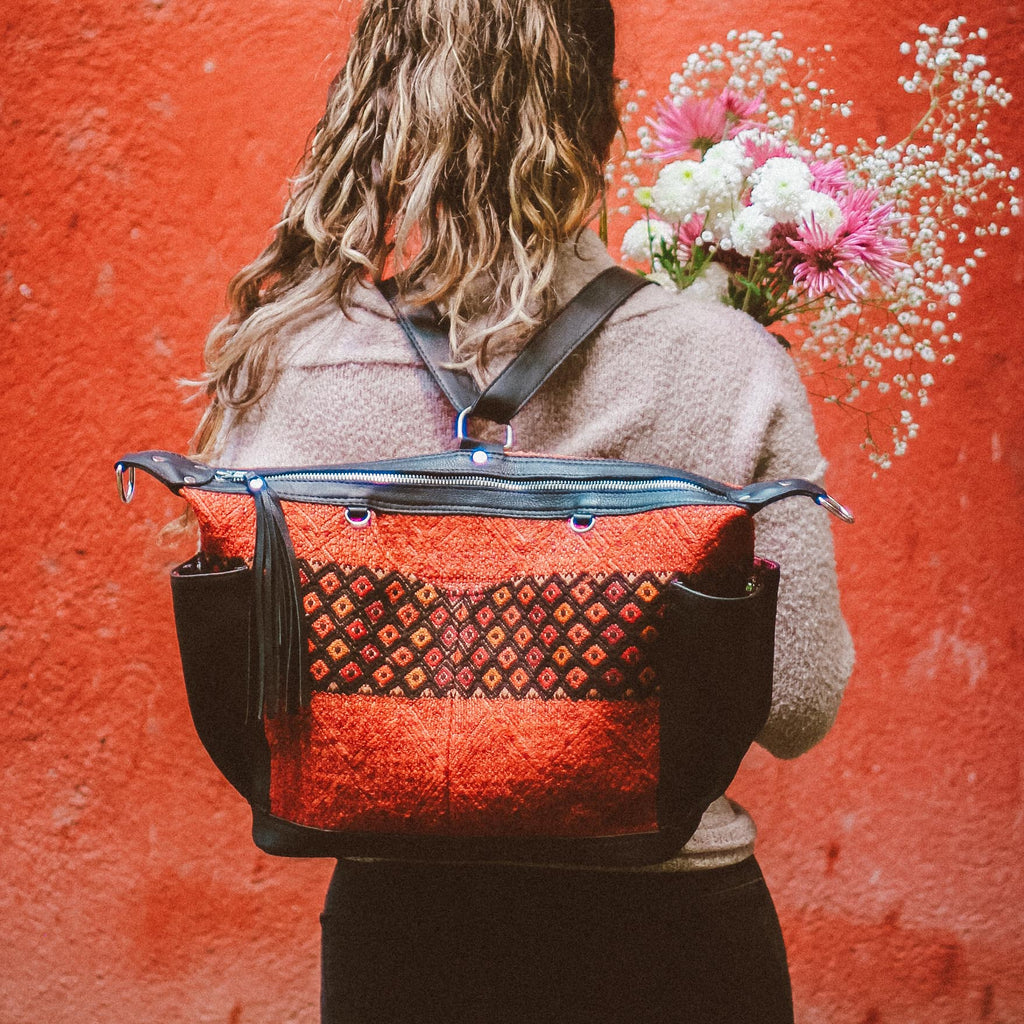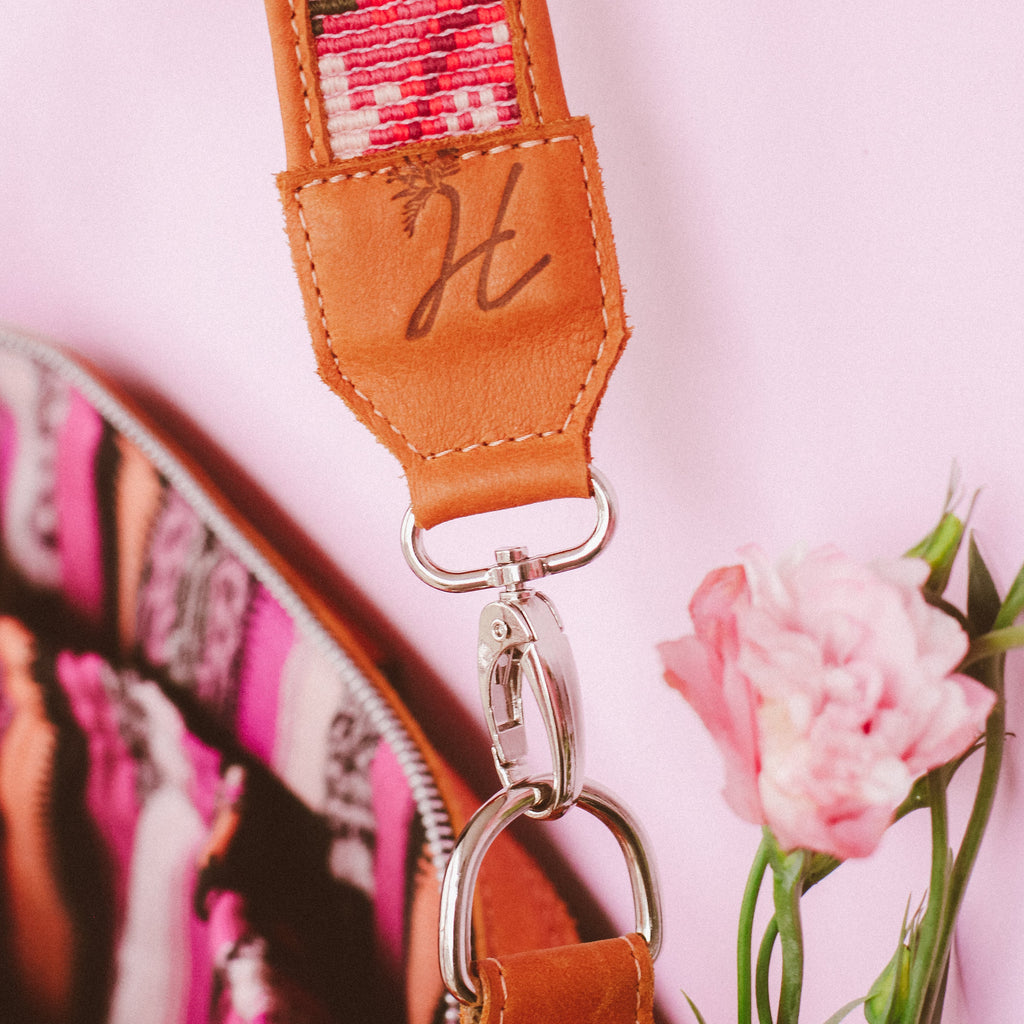 Convertible Bag Medium Black - Bonfire
$198.00
$328.00
Product Description: 
This Artisanal Convertible Bag is made with top-grain leather and features a traditional huipil from the village of Nahualá, Guatemala. The eye-catching colors and intricate pattern of the textile body was originally created on a back-strap loom by a female weaver.
New Features: 
New Exterior Design so you can honor and appreciate the full huipil all the way around.
Updated interior with a zipper pocket and one large padded pocket for electronics! Our Medium Bags fit a standard 13" Laptop.
One adjustable convertible strap that converts to a crossbody and backpack strap all in one sleek design. 
Additional storage at neckline, and two side-pockets.
Exterior D-rings for Pom-poms, keychains and accessories. Also includes our cute new mini pom-pom to match. 
Bonus feature: matching huipil handbag strap.
Your purchase also includes a gorgeous dust bag, floral greeting card and information card about the artisan your purchase supports. 

One-of-a-kind:
No two bags are the same! Hiptipico prides itself on uniqueness and authenticity. Every Hiptipico product is 100% handmade and has the human touch of the weaver and maker in each stitch. This makes our products uniquely charming and distinct from factory-made accessories. No two are exactly the same and imperfections are to be expected and appreciated. 
 Community Impact: 
Hiptipico convertible bags are crafted and designed by local artisans in small home workshops. These artisanal workshops are indigenous-owned and purchasing items with these vendors supports a small local business, motivates local entrepreneurial spirits and stimulates the local economy.
Dimensions:
11.5" H x 16" W x 3.5"
Pocket: 9" H x 14" W

Fits 13" laptop